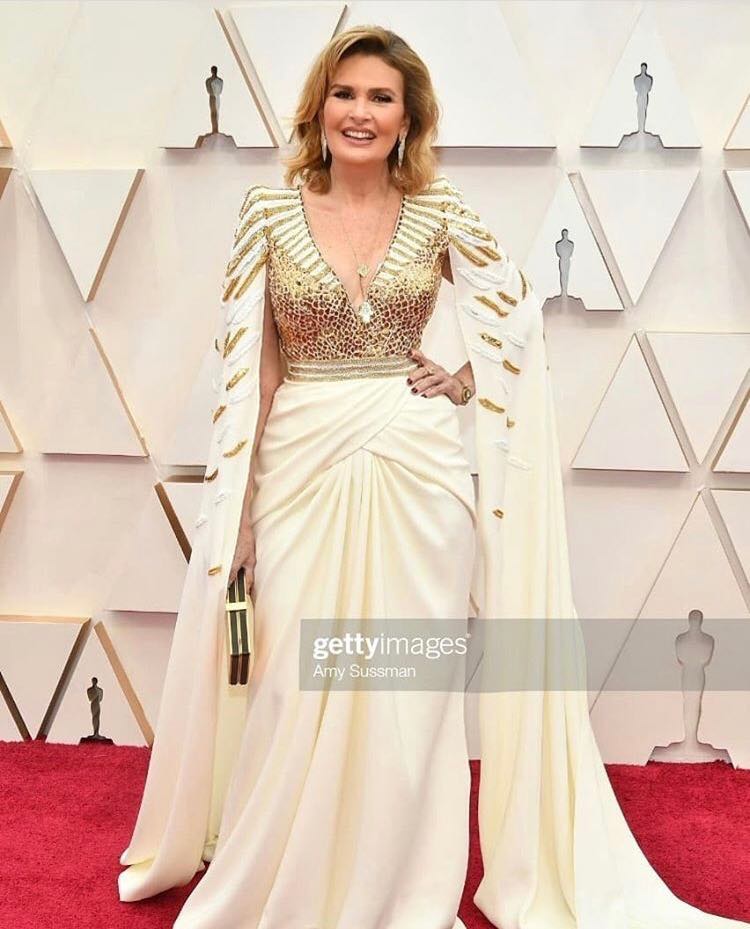 Legendary Egyptian actress Yousra was one of the few Arab stars who made it to the Oscars red carpet this year, rocking a dazzling Pharaoh-inspired gown from renowned designer Zuhair Murad's spring collection of highly-detailed, glittering gold dresses inspired by Egypt's ancient queens.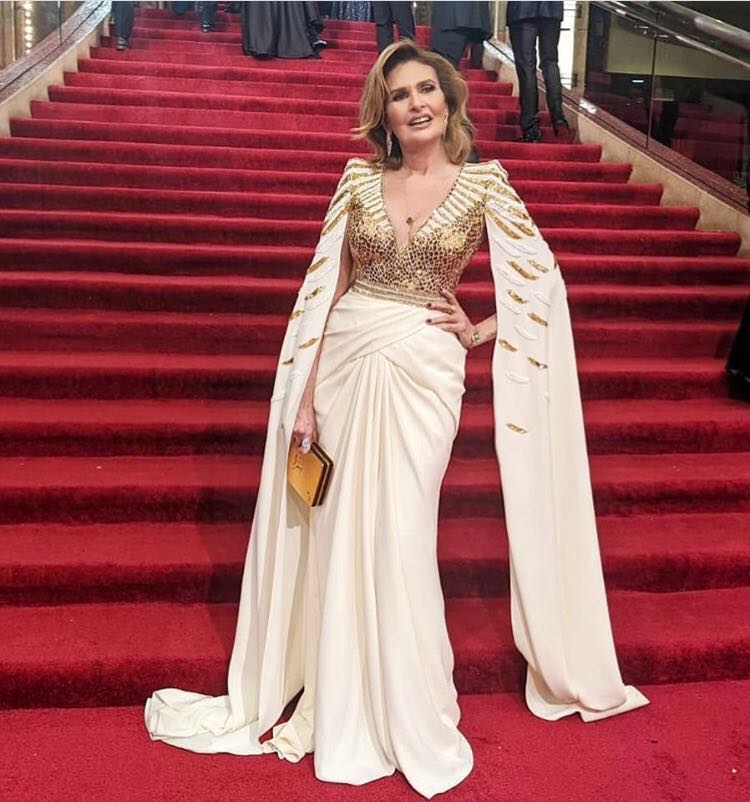 Egyptian stylist Mai Galal also worked on the actress's glam red carpet look, which features jewelry from Nara Fine | Ajour Consultancy and a trendy clutch purse from Lebanon's La Rose De Sim.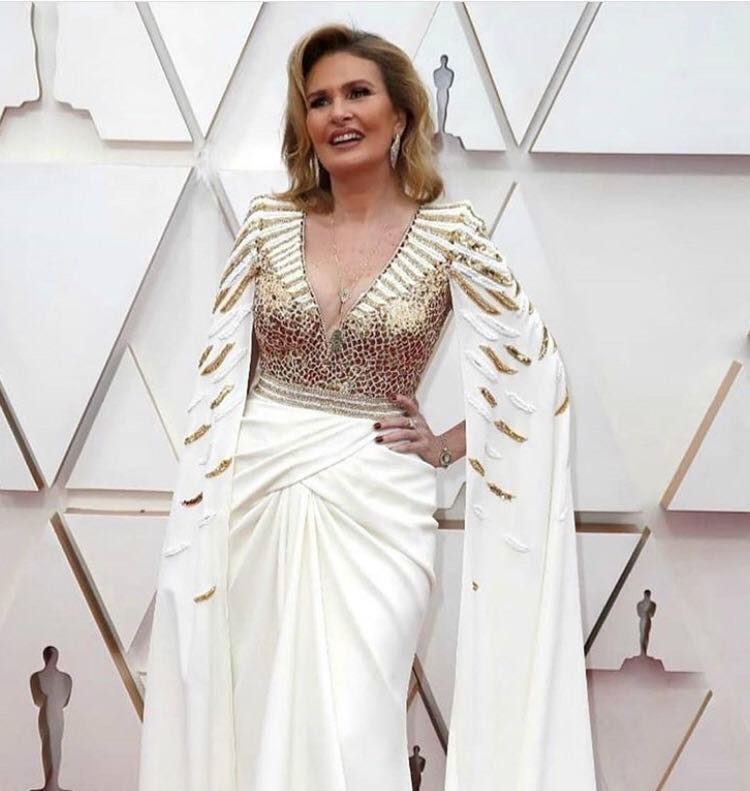 The iconic actress was invited in July 2019 by the Academy of Motion Picture Arts and Sciences, the prestigious organization behind the Oscars, alongside fellow Egyptian artists Mohamed Hefzy, an acclaimed producer and screenwriter, and Amr Salama, director of Sheikh Jackson (2017).
The three Egyptian celebrities were selected among 842 new members from 59 countries, according to a statement released by the academy on Monday, July 2.
Yousra's name is now featured on a member list alongside Game of Thrones star Stephen Dillane, Black Panther's Winston Duke, and Jennifer Ehle, who is best known for her starring role in Pride and Prejudice (1995), among other international celebrities.
The Egyptian mega star is also a United Nations Goodwill Ambassador and was featured in Arabian Business's "World's 100 Most Powerful Arab Women," as well as their "50 Most Influential Arabs" list, according to her profile on The American University in Cairo's website.
Yousra has racked up more than 60 global and local awards, including the Cinema award at the Arab Women of the Year ceremony in London. She has also taken part in numerous film festivals, including the Cannes Film Festival and Venice Film Festival.
America Abroad Media (AAM) also honored Yousra in November 2019 at its seventh edition during its annual dinner in Washington, DC, celebrating the star's contributions to the film industry.
A number of top Hollywood stars congratulated Yousra on her award, including Harvey Keitel, who has acted in several critically acclaimed films, like Martin Scorsese's The Irishman (2019) and Quentin Tarantino's Reservoir Dogs (1992) and Pulp Fiction (1994).
Keitel commented: "In your award is my reward, because I have this opportunity to tell you, ever since that night I first met you in Cairo, how lovely and strong an impression you made on us."
Having starred in more than 80 films, Yousra is best known for "Al-Ens wa al-Jen" (The Human and the Djinn, 1985) , "Karakon fe al-Sharea" (A Police Station in the Street, 1986), "Al-Mansy" (The Forgotten, 1996), "Al-Irhab Wal Kabab" (Terrorism and Kebab, 1992), and "Toyour al-Zalam" (Birds of Darkness, 1995).
She further solidified her career through collaborations with the famed late Egyptian director Youssef Chahine in "Hadduta Masreya" (Egyptian Story, 1982), "Iskendereya Kaman we Kaman" (Alexandria Again and Forever, 1989) and "Al-Mohager" (The Emigrant, 1994).