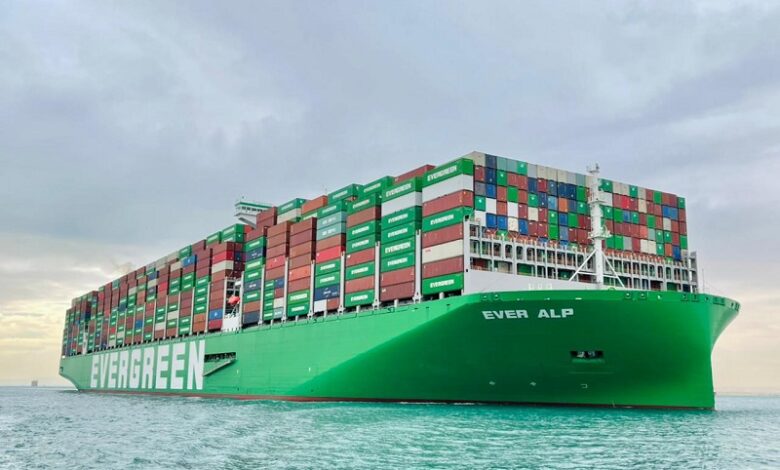 The Panamanian container ship EVER ALP made its maiden voyage on Saturday in the Seuz Canal, coming from Qingdao port in China and heading to the port of Rotterdam in the Netherlands.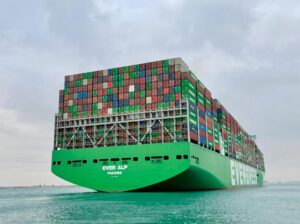 The head of the  Suez Canal Authority Osama Rabie said that the canal has proven its leadership and ability to receive all giant container ships with a capacity of 24,000 containers.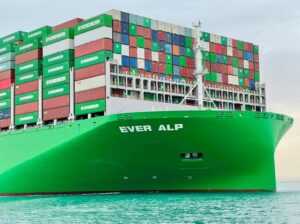 This category of giant ships specializes in crossing the Suez Canal and not any other shipping lanes to transport trade between Europe and Asia, he noted.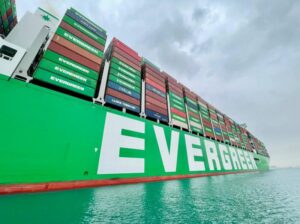 To ensure the safe passage of the giant ship, Rabie ordered that all necessary measures be taken and appointed a group of senior guides within the authority to guide its journey across the canal.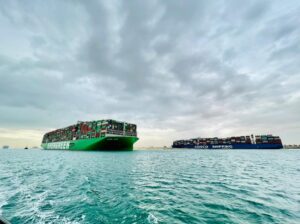 He also delegated two senior guides to board the ship, welcome its crew, hand over a souvenir to the captain of the ship, and complete its guidance from Ismailia to Port Said.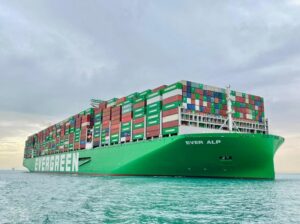 The EVER ALP is the sister ship to the largest container ship in the world EVER ACE, and is fourth in a series of 12 giant A24 class ships, be built as part of the EVER GREEN shipping line, where Samsung Shipyards Industries Heavyweight in South Korea is building six ships and six others are being built in China.
The ship is 400 meters long and 61.5 meters wide, with a net tonnage of 221,000 tons, and it can carry up to 24,000 containers on board.