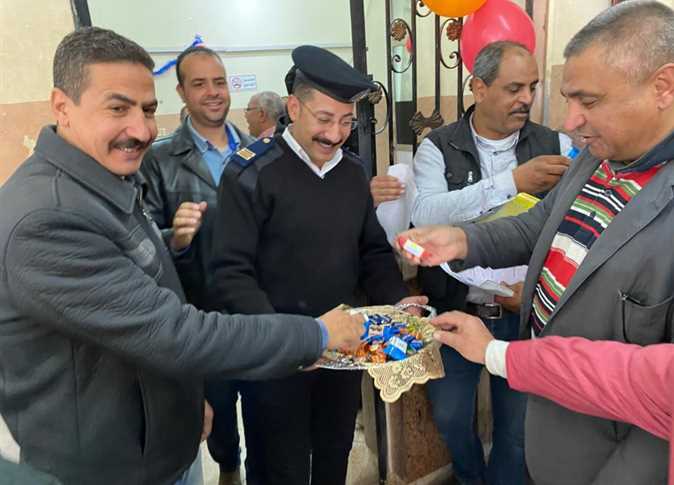 Police officers across Egypt took to the streets, offering flowers and sweets to Egyptian citizens to celebrate the Police Day occasion.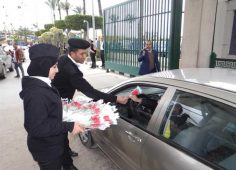 "This comes out of Interior Ministry's thoughts to share the celebration of this anniversary with all of Egyptian society, as it is a memory that is deeply rooted in the minds of Egyptians, not only the police, but the Egyptian people entirely," the Interior Ministry said in a statement on Saturday.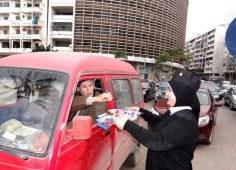 "The policemen felt overwhelming joy when they saw the citizens' solidarity and happiness with them, for their participation in celebrating with them. The citizens and their children also give flowers to the policemen deployed in all major squares and streets," the statement said.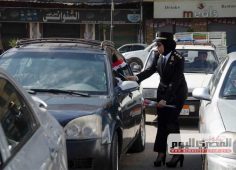 The Ministry added that it will continue celebrating this immortal anniversary with flowers and sweets throughout the day.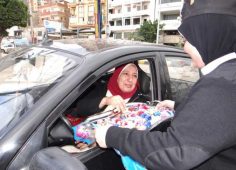 Egypt celebrates two occasions on January 25 each year; the National Police Day, and January 25 Revolution.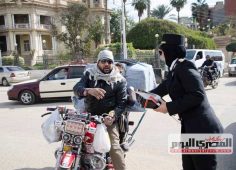 The Police Day commemorates 50 police officers killed and another 80 wounded on January 25, 1952, when they refused demands from British occupation forces to hand over weapons and evacuate a police station in Egypt's Ismailia governorate.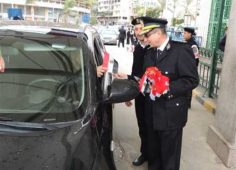 January 25 also marks the anniversary of the 2011 uprising that overthrew longtime president Hosni Mubarak.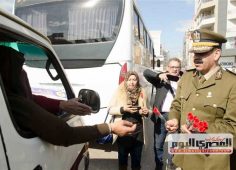 Edited translation from Al-Masry Al-Youm