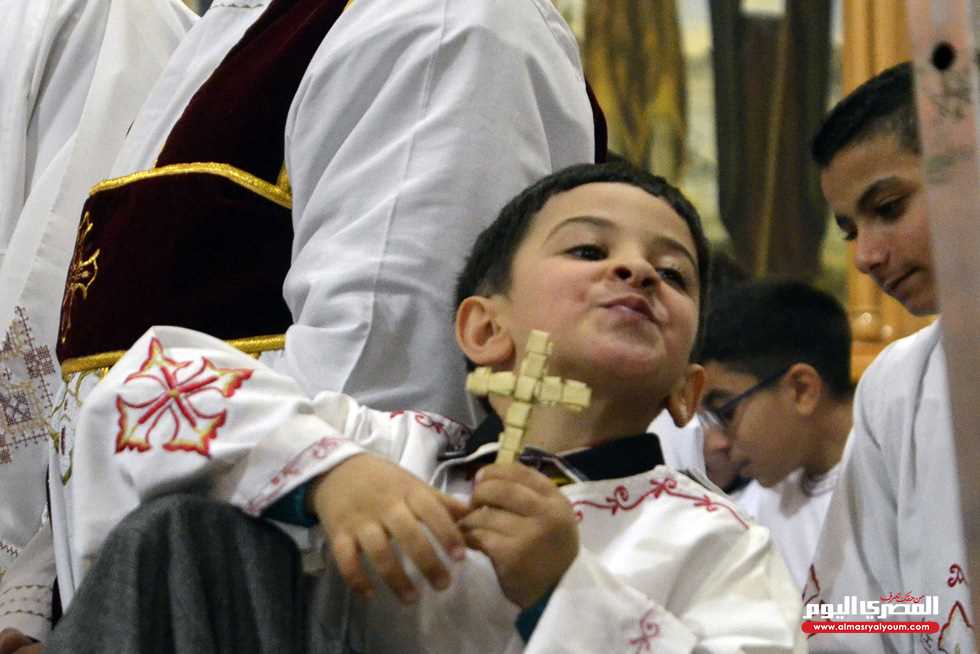 Thousands of Coptic Christians attended mass in several churches across different governorates including Alexandria, Gharbia and Minya, amid an atmosphere of joy on Saturday.
Alexandria Security Directorate imposed strict security measures, including laying out security barriers and explosion detection gates in the vicinity of the Coptic Orthodox Cathedral which was the first Coptic Christmas Mass since the Cathedral was bombed during the Palm Sunday Mass in April 2017.
Police forces were based in al-Nabi Danial [Prophet Daniel] and Saint Mark streets to secure the mass, attended by Governor of Alexandria, Mohammed Sultan, Chief of Alexandria Security Directorate, Mostafa al-Nemr, in addition to numerous religious and security leaders.
Security forces were deployed in the vicinity of the church during the mass, attended by Governor of Gharbia, Ahmed Sakr and Chief of Gharbia Security Directorate, General Tarek Hassouna.
Hundreds of Copts prayed in the New Cathedral Church of Maghagha and al-Adwa cities in Minya governorate under the slogan of "Great Joy". During the past 8 years, Copts have performed the mass in a wooden church after the old Cathedral Church was demolished due to splits in its walls.
The mass was chaired by Bishop of the New Cathedral Church Anba Agathon, former football player Ahmed Hassan, and several security leaders.