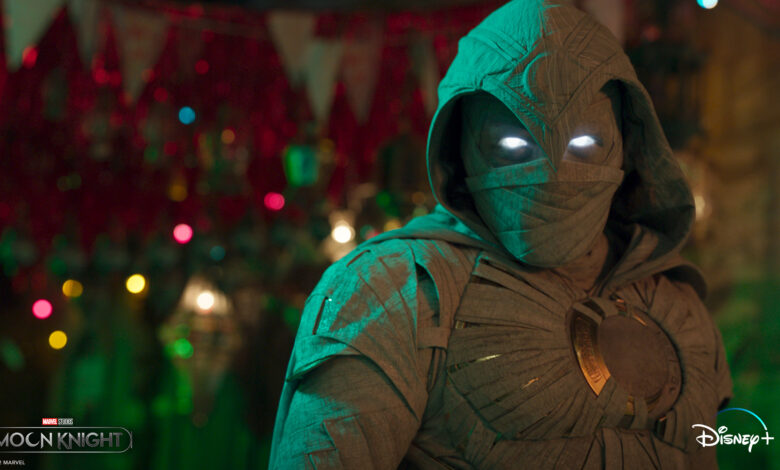 Mohamed Diab is an Egyptian director and screenwriter – and with "Moon Knight", Marvel's first Arab director.
Humble beginnings
He first rose to prominence as a screenwriter for the critically acclaimed film "Al Gazira" starring Ahmed Sakka and directed by Sherif Arafa. Diab took direct inspiration from the true story of a drug dealer in Upper Egypt named Ezzat Hanafy.
His work continued to highlight social, political and cultural injustices with his directorial debut of "678".
The film centered around a particular public transport bus which saw several women fall victim to sexual harassment. It received rave reviews and along with Diab won several awards including Best Feature Film at the 2010 Dubai International Film Festival.
Diab's success in film continued with the release of "Eshtebak" which was selected to premiere at the 2016 Cannes International Film Festival. His most controversial film to date is his latest directorial effort in "Amira", which premiered at the 2021 Venice International Film Festival.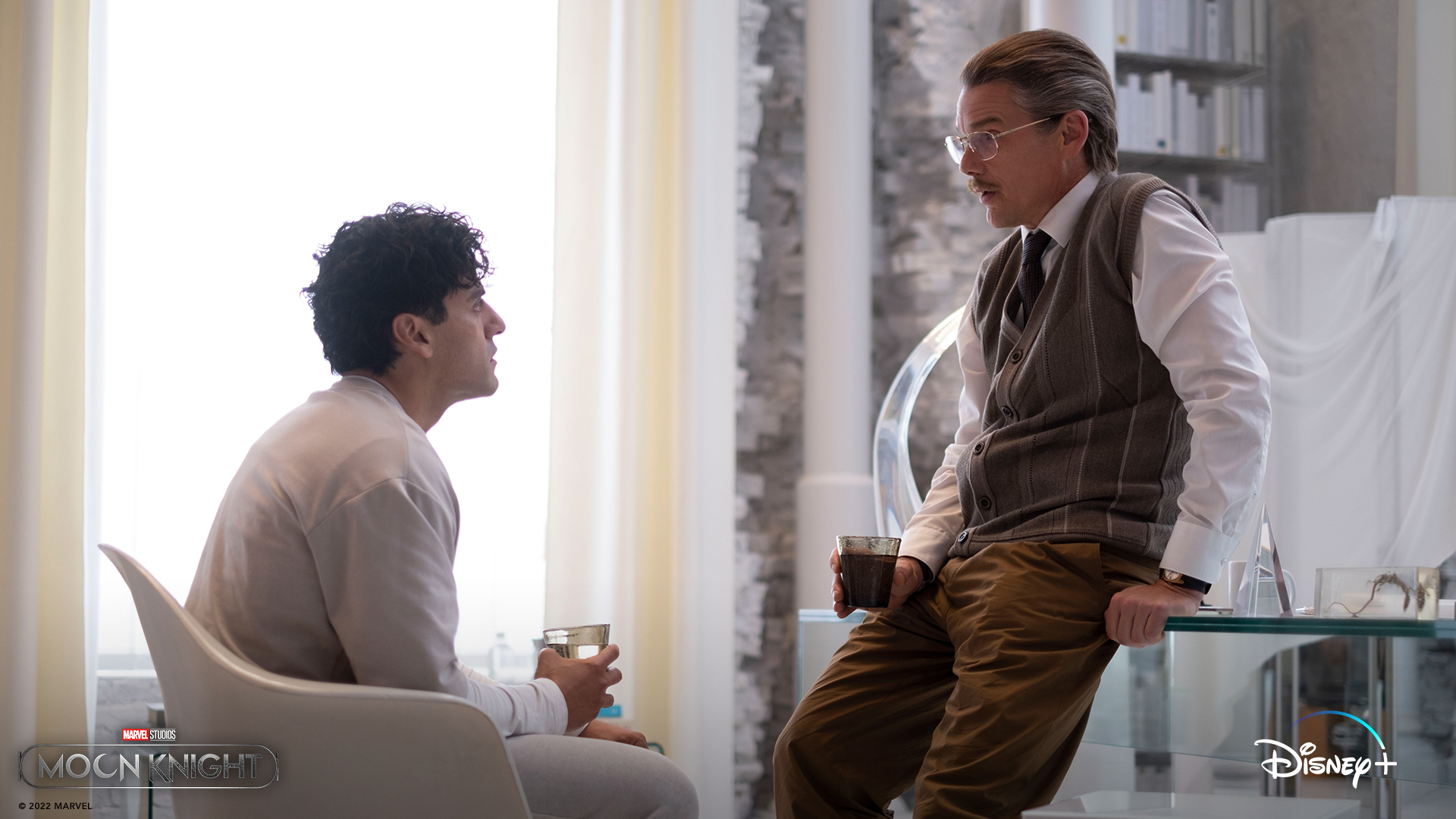 Fighting stereotypes
Diab is set up to have one of the biggest success stories of an Egyptian filmmaker in Hollywood, and its all thanks to his involvement in a superhero show.
Marvel handpicked the Egyptian to direct four episodes of their Disney+ Original Series Moon Knight in a new effort to bring some much-needed authenticity and diversity to the Marvel Cinematic Universe.
Diab remarked that he had always felt that the depiction of Egypt in foreign films was very narrow-minded, often portraying the nation as archaic, desolate and uncivilized.
He set out to change that in Moon Knight.
The show tells the story of Steven Grant/ Marc Spector (Oscar Isaac) who is the earthbound Avatar of the Egyptian God of the Moon, Khonshu. Grant/Spector is tasked with bringing about Khonshu's justice to humans through violent means and struggles with his dueling personalities, the effects of his dissociative identity.
The story largely takes place in modern Egypt, making Diab the perfect choice of director.
Egypt has unfortunately been put on a blacklist of countries to shoot on location, since it has been extremely complicated to get the proper licensing.
Marvel was unable to get permission to film in Egypt and therefore had to build actual sets that looked like the streets of Egypt in the streets of Hungary. Diab famously criticized how most scenes depicting Egypt are actually shot in Jordan, Morrocco or even Spain.
Luckily, Diab was given a big enough budget to be able to recreate the overall atmosphere of Egyptian streets on set in Hungary.
The crew managed to construct a set on four blocks in the middle of Hungary's capital city, Budapest.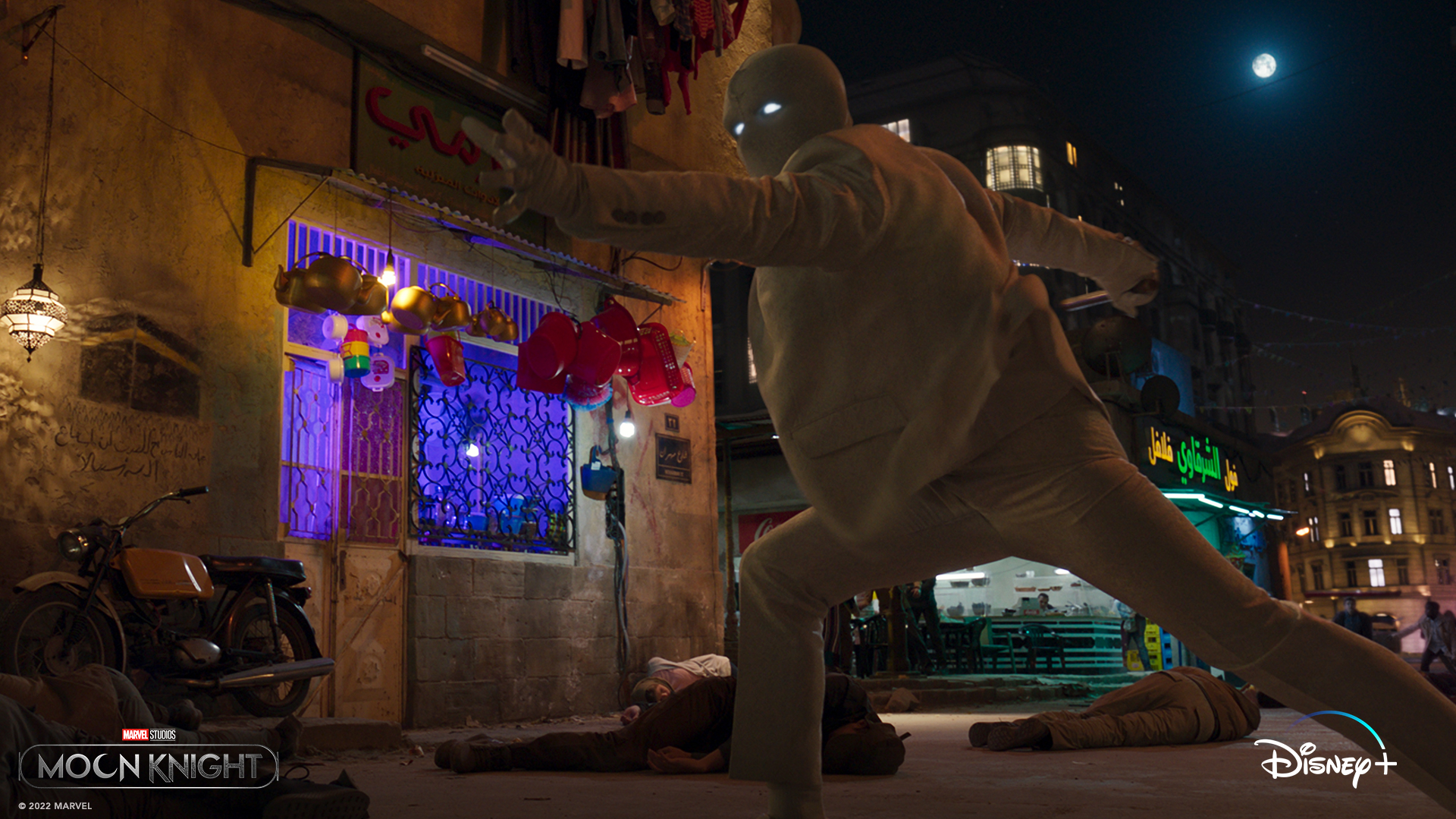 Bringing Egypt to the Marvel Universe
The set was so realistic, that Diab recounts that many of the extras who are expats in Hungary felt as if they were back home in Egypt. The attention to detail is evident in almost all scenes set in Cairo, from a perfectly cast Taxi driver with a minimal grasp of the English language to a character drinking juice out of a plastic bag with a straw.
All these elements lend to the authenticity of the show and make it more endearing to Egyptian audiences in particular.
In addition, beautiful aerial shots of metropolitan Cairo are scattered throughout the episodes, aiming to rightly Egypt as a developed country.
Diab made it his mission to involve as much Egyptian talent on the project, both on and off-screen.
One of the editors working on the series was Ahmed Hafez, whose work blended in seamlessly with the rest of the editors, mostly American. Several Egyptian actors make much-appreciated cameos in some episodes, such as Ahmed Dash, who played the role of 'Sarsagy' to perfection.
Another crucial addition to the project is that of Egyptian composer Hesham Nazih whose notable credits include Egyptian hits such as The Blue Elephant and Ibrahim Labyad. Diab recommended Hesham Nazih, and after hearing the score at The Pharaoh's Golden Parade in April 2021, Marvel was convinced and brought him onboard the project.
The score is inherently Egyptian by including mixes of classic hits by the likes of Abdel Halim Hafez and Warda, and a nod to current popular shaa'by and rap music.
Even the main theme for Moon Knight blends its oriental and modern aspects effortlessly.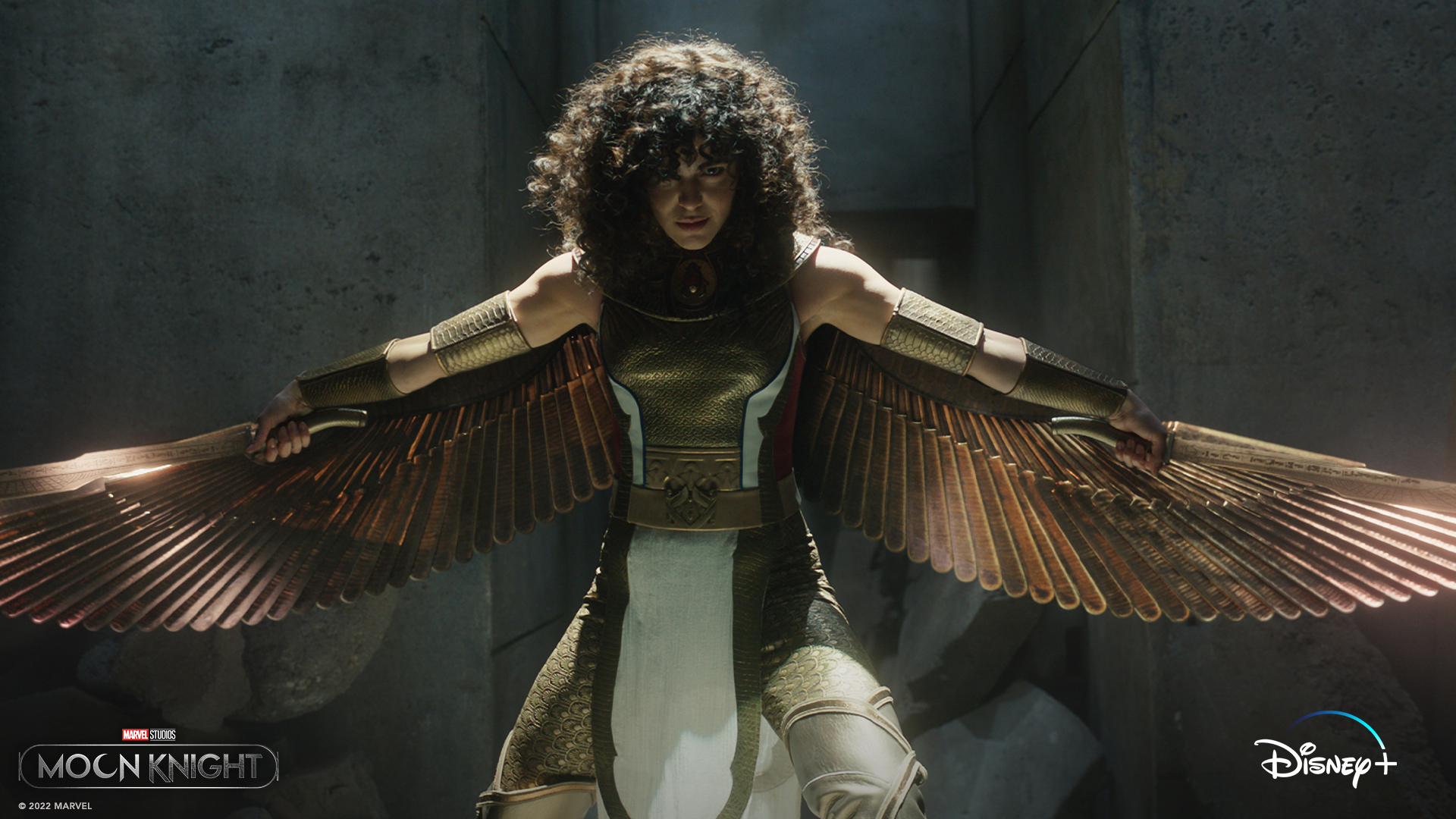 The inclusion of the Egyptian character of Layla al-Fouly (May Calamawy) was another aspect Diab was relentless in pursuing. Originally written as non-Egyptian, Diab made sure that the inclusion of Layla would be a selling point of the show.
Not only is the character portrayed by an Egyptian actress, but she is also welcome representation of a strong and fierce Egyptian woman.  Her character is Diab's way of going against cliches of Egyptian women in media and entertainment.
Some other notable Egyptian talents working on Moon Knight included costume designer Reem al-Amal and set designer Ali Hossam.
While Diab only directed four episodes out of six, he remained instrumental in the production of the two episodes directed by Justin Benson and Aaron Moorhead.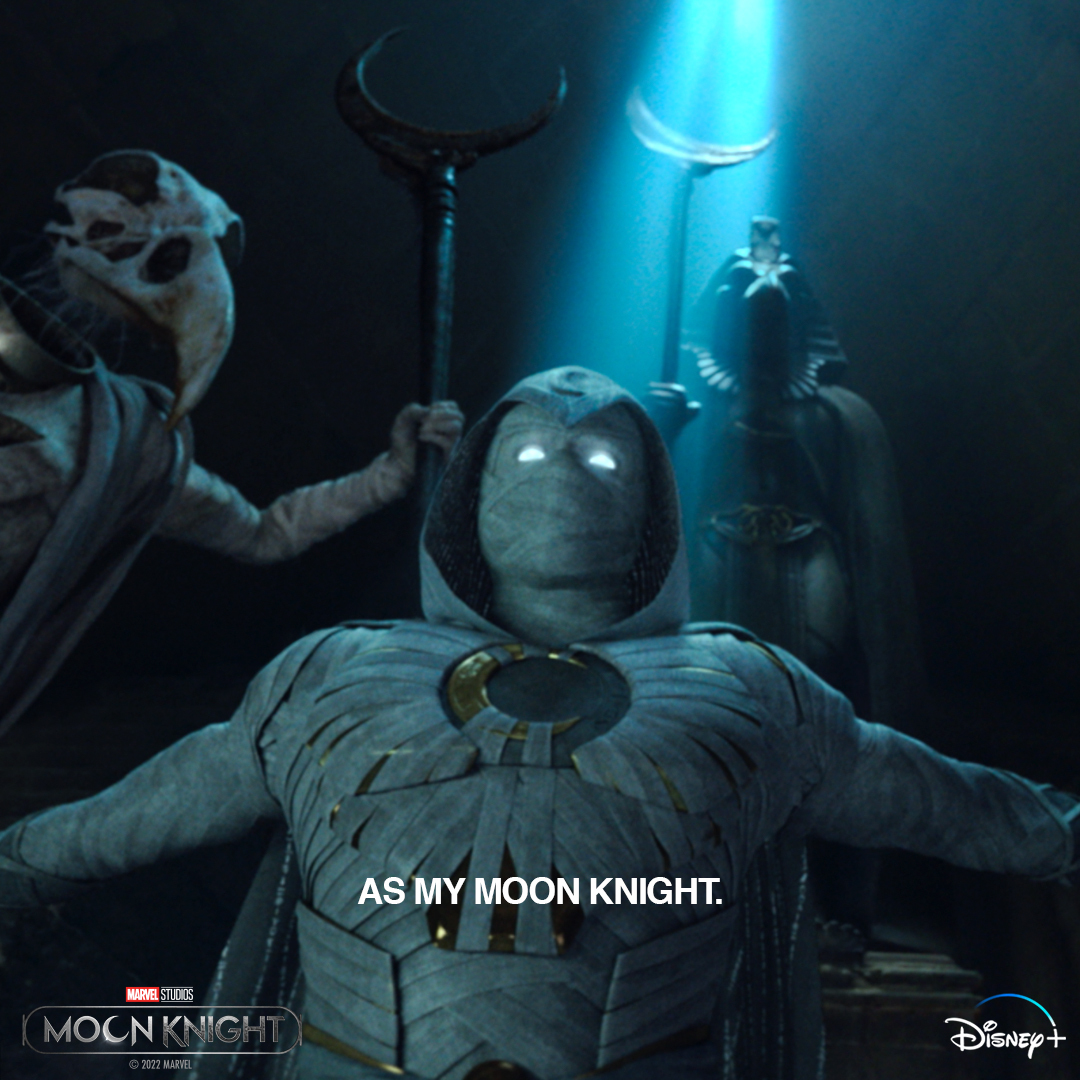 The Egyptian director served as executive producer and was critical in giving Benson and Moorhead insight on Egyptian culture.
The cast was also involved in sharing ideas to further elevate the story. Such scenes include an intense conversation between Layla and the villain of the story Arthur Harrow (Ethan Hawke). The idea for the scene came about through Calamawy and Hawke wanting more scenes together, which resulted in a standout scene in an excellent episode.
During a Twitter Q&A, Diab expressed his desire to screen the final episode of the season at the Great Pyramids of Giza, an idea met with great enthusiasm by lead actor Oscar Isaac as well as Marvel president Kevin Feige.
The screening would have been an unprecedented event in Cairo, as this is the first Hollywood production that most Egyptian viewers are touting as the most accurate depiction of Egypt to date.
This collaboration between Diab and Marvel is an encouraging precedent that will eventually help Egyptian talent to be discovered.
The importance of diversity
Hopefully, the Egyptian government realizes its loss when it comes to Hollywood productions shooting content on its land and amend the tedious process.
These amendments would only catapult Egyptian talent onto a global platform.
The globalization of media has thus far still focused on the western world, and the existence of content that represents other nations and cultures can ultimately lead to more understanding and harmony globally.
Moon Knight along with upcoming Marvel projects are proof that people need new, diverse stories.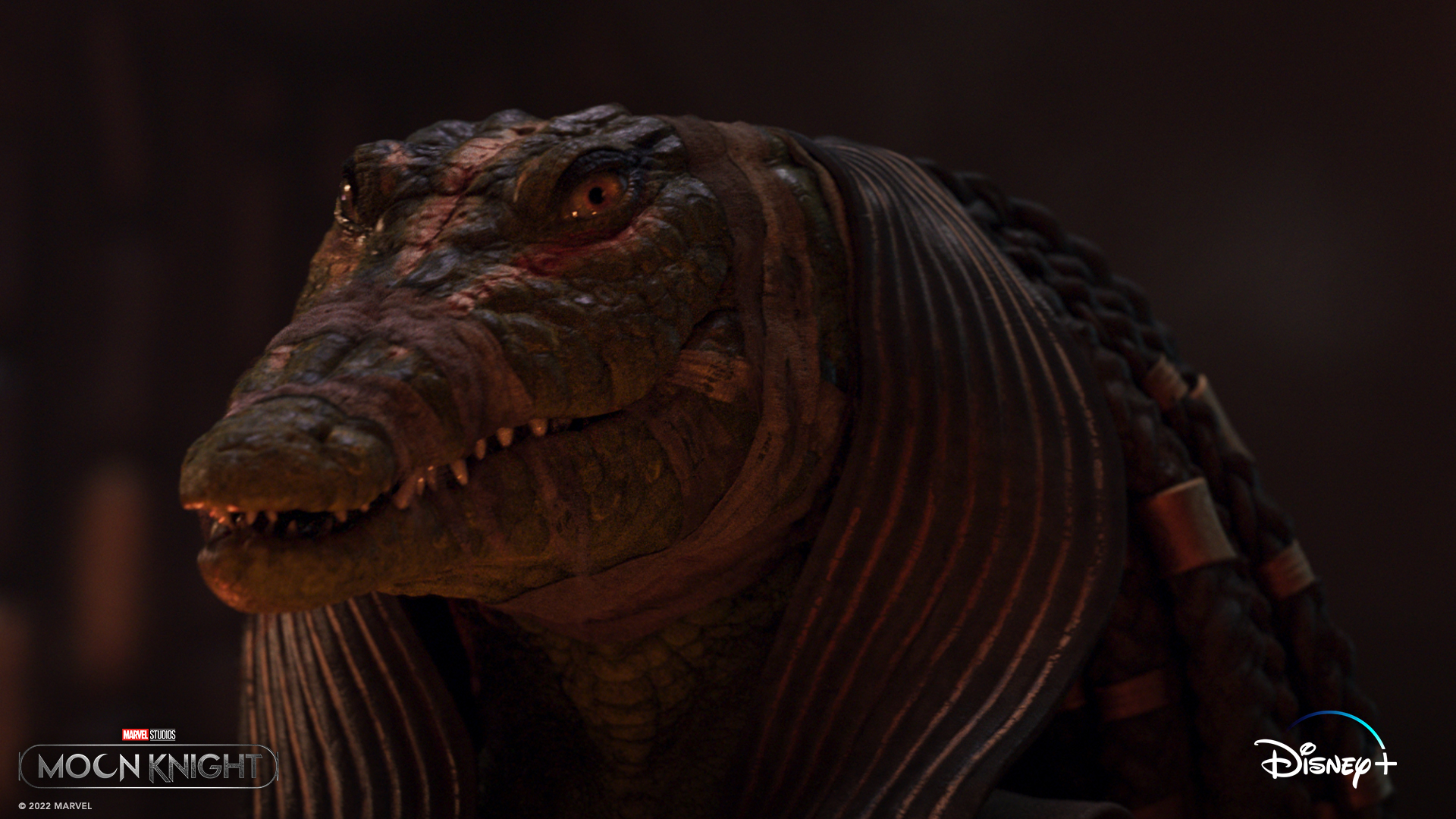 Stories accurately depicting Ancient Egyptian mythology have long lacked the right insight, but the inclusion of Diab on Moon Knight without a doubt showcases the importance of diverse hiring.
And with a promise of a big surprise for Egyptian viewers, the final episode is set to make a splash on Egyptian social media.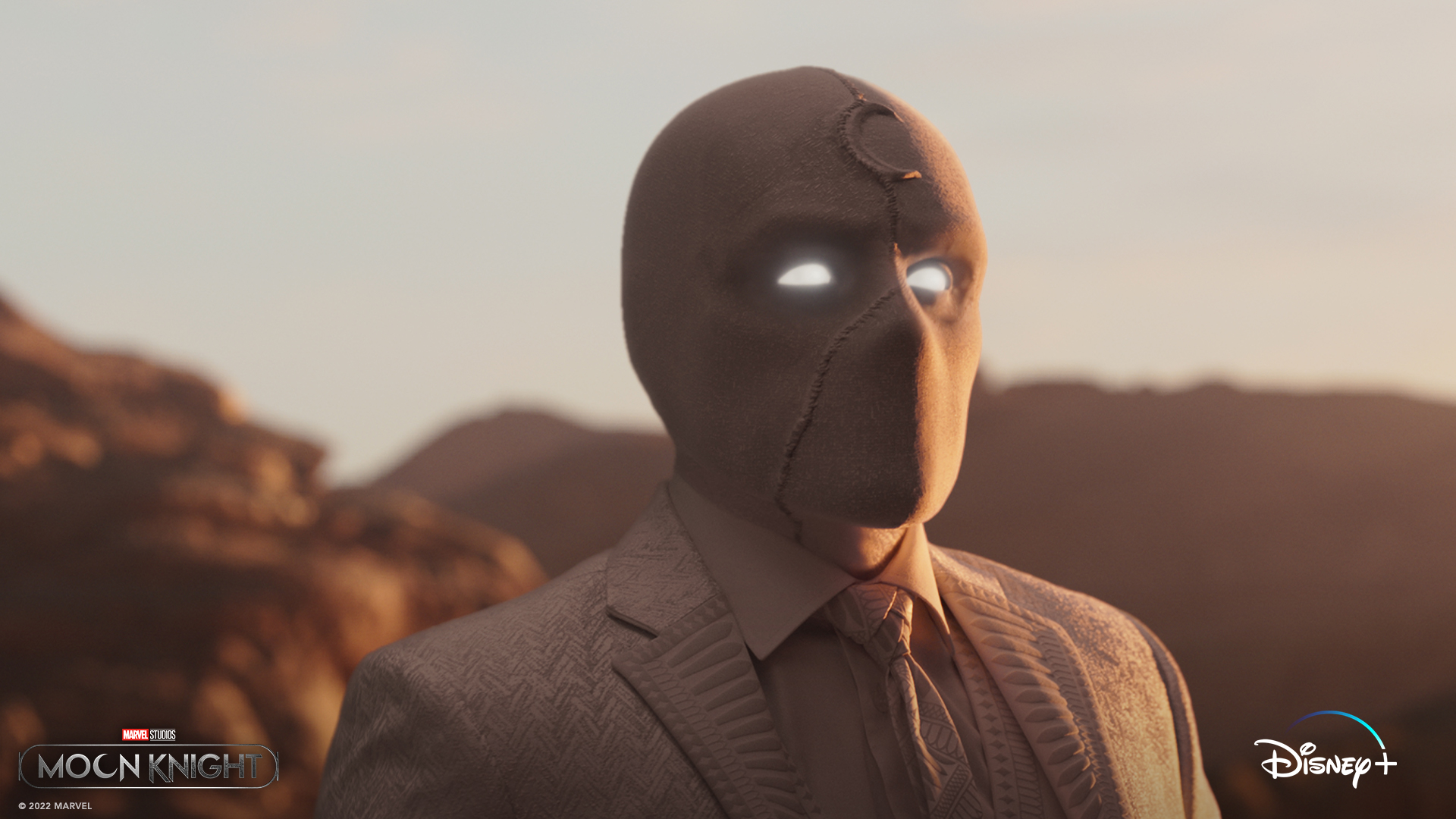 If renewed for a second season, Diab promises to include more Egyptian talent and give them the platform they rightfully deserve.
Image credit: Official Moon Knight Facebook page