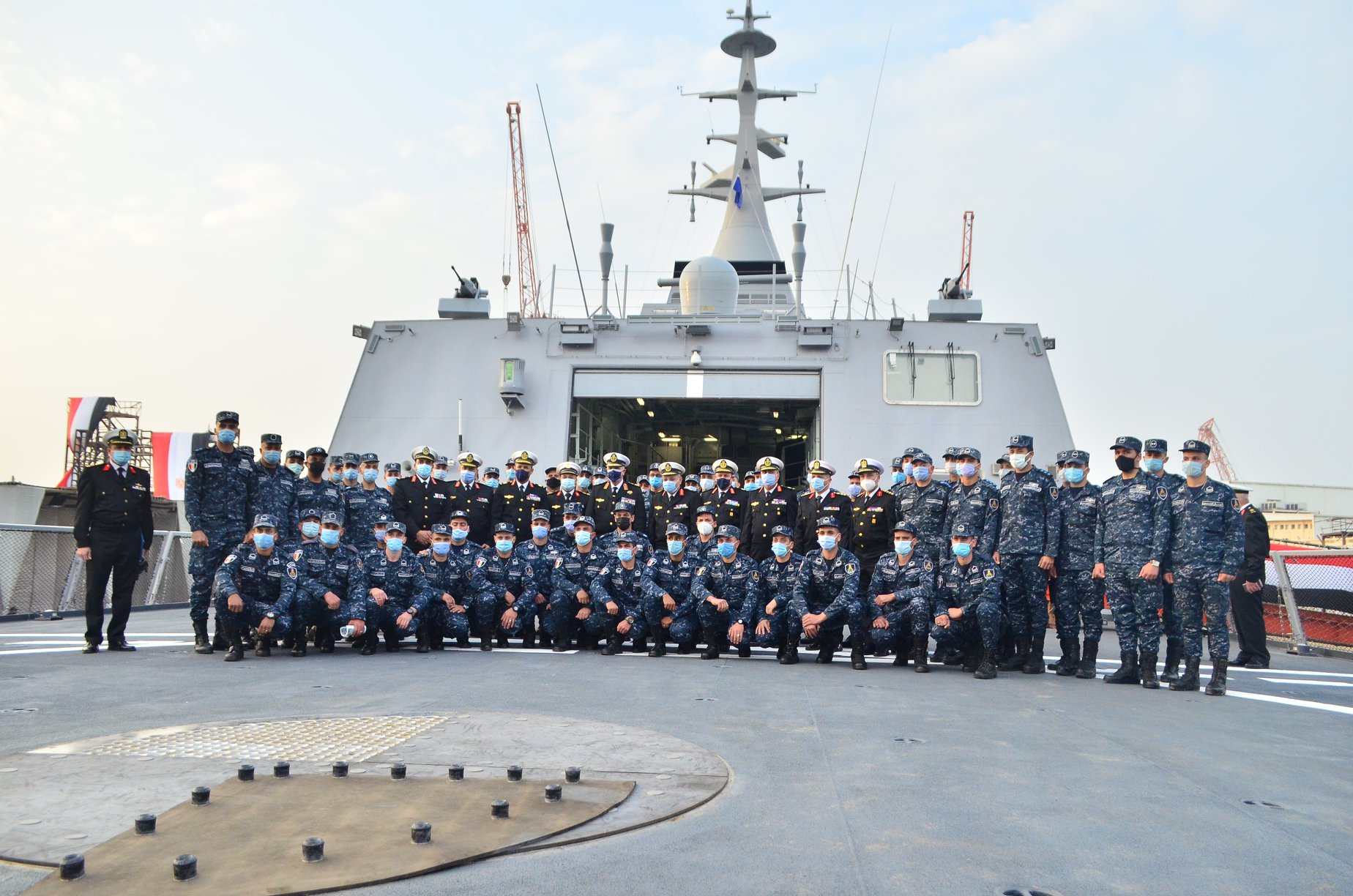 The Egyptian Navy's Commander-in-Chief Lieutenant General, Ahmed Khaled Saeed on Monday attended a ceremony celebrating the arrival of the first Egyptian made Gowind-class frigate to join the Egyptian Navy fleet.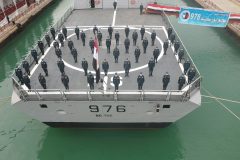 The Navy fleet is witnessing a huge technological breakthrough in armament systems and combat efficiency, in line with the latest international systems.
Here are seven facts about the Egyptian navy's latest addition:
Has been called the "Frigate Port Said."
Built at the Alexandria Shipyard Company.
2,100 Egyptian engineers and workers participated in its construction.
The working hours in its construction hit 650,000 hours, in addition to work hours needed to support production estimated at about 110,000 hours.
The frigate has a high-capacity multiple electronic and combat monitoring system allowing it to monitor, track and engage with air, surface and subsurface targets.
The new frigate is considered the most advanced in the Egyptian navy and will enhance the navy's ability to sustain maritime security, border protection and all economic interests in the Red and Mediterranean seas.
The frigate helps provide safer maritime navigation and supports the security of the Suez Canal, which is as an important artery for international maritime trade in light of the threats and challenges facing the region.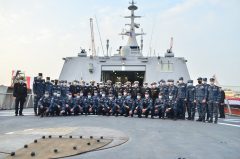 Edited translations from Al-Masry Al-Youm