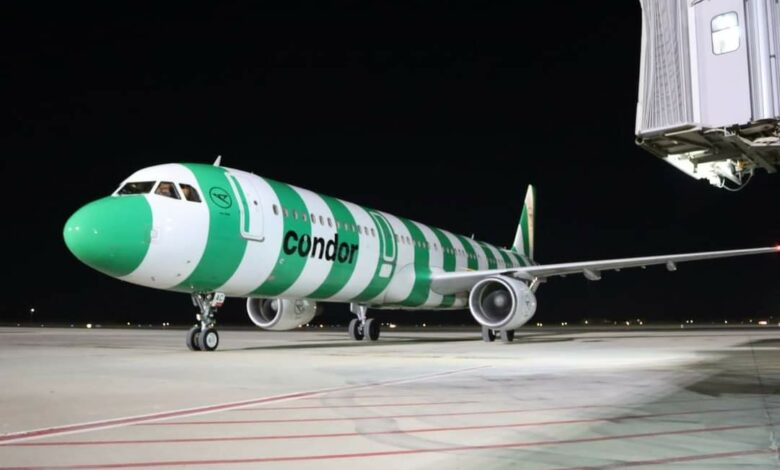 The Sphinx International Airport on Friday welcomed 155 tourists on board the first German Condor flight (DE 042 FRA) coming from Frankfurt, scheduled to operate twice a week.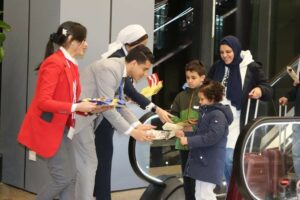 The Egyptian Airports Company held a celebration with Condor and its Egyptian agent, Emeco Travel for the launch of a new direct line between Sphinx International Airport and Frankfurt Airport.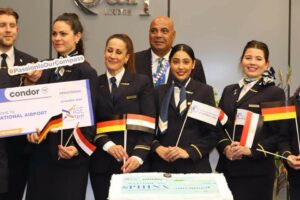 This reflects the strategic and tourism importance of the airport, which achieved remarkable success in record time.
The airport was established to serve the pyramids area, the Grand Egyptian Museum and the tourist area in Giza.
The Sphinx International Airport received an international flight on Monday from the Spanish capital Madrid, with 176 passengers of the Nesma Airlines on board.
International flights were operated at Sphinx Airport after development work concluded, which aimed at increasing the airport's capacity to serve tourism in the pyramids and Giza areas and encourage one-day tourism.
The Sphinx Airport achieved remarkable success in short amount of time, with great turnout from airlines and tourists due to its proximity to areas such as Giza which includes some of the biggest monuments in Egypt.
The airport was inaugurated in January 2019, and saw a 15-day pilot operation for EgyptAir's domestic flights. It received the first international flight from the Fly Jordan company in January 2020.
Located west of Cairo, the new LE300 million airport holds great touristic importance due to its proximity to the Giza Pyramids, the Grand Egyptian Museum, and other historic areas in Cairo and Giza.