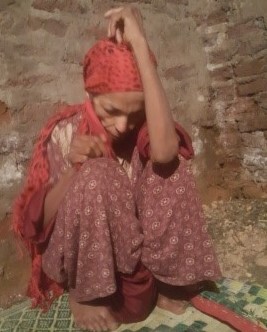 A man in Upper Egypt locked his sister inside a derelict room for 22 years in an act of inhuman negligence.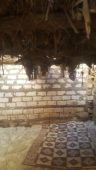 The woman, Fadia, had been imprisoned inside a run-down house adjacent to the family home, located in the village of Tala in Minya.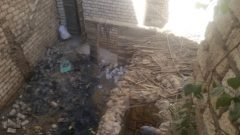 As the years went by Fadia lived in squalor until her youth slipped away, forever physically and psychologically damaged.
This bizarre case came to light after neighbors reported Fadia's situation to the Public Prosecution, and rescued her.
The Rapid Intervention Team from the Ministry of Social Solidarity in Minya investigated the case and found that Fadia had spent her confinement under inhumane conditions, with barely any care from her family in the past 11 months.
A doctor who examined her confirmed that her body was severely degraded.
The Ministry of Solidarity's incident report said that Fadia had lived with her brother in the family's house until he decided to imprison her in order to prevent her from repeatedly escaping, according to the man's wife.
Fadia refused to be transferred to one of the care homes affiliated with the ministry, and also refused to return to her brother's house.
The ministry then prepared a safe and healthy place in her family's house, after a psychiatrist who examined her confirmed there was no risk in her living alone.
The team is looking to provide a pension for Fadia to spend on herself, and her brother has been detained pending investigations since June 27.
Edited translation from Al-Masry Al-Youm