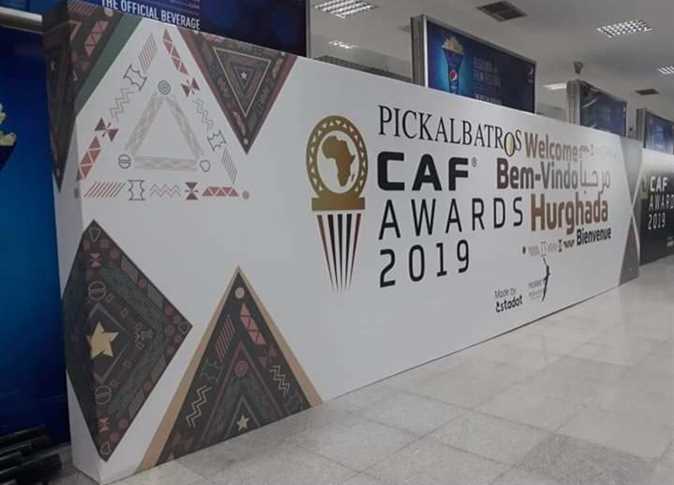 The Egyptian businessman Kamel Abu Ali's Pickalbatros hotels and resorts group is once again set to organize the Confederation of African Football (CAF) Awards Ceremony for the years 2020 and 2021, CAF said on Saturday, praising the group's success in organizing the CAF Awards in 2019, held for the first time in Egypt's Hurghada.
The ceremony for the 2020 CAF Awards is set to be held in Egypt's Red Sea Resort town of Sharm El-Sheikh, which was popular with European and Russian tourists before flight bans in 2015 following the bombing of a Russian airliner that killed over 200 people.
The CAF's Executive Committee approved Abu Ali's request to organize the ceremony during a recent meeting in Morocco, with Abu Ali commenting that the two award ceremonies should help to promote Egypt's tourism industry, which has suffered in light of years of political instability and security concerns.
Abu Ali said that the group will coordinate with South Sinai Governor Khaled Fouda to complete preparations for the ceremony and asked Egyptian investors to organize global activities for promoting the country's tourism sector.
On December 19, the first UK flight to Sharm el-Sheikh since the 2015 ban landed at Sharm El-Sheikh International airport, following a four-year hiatus. Low-cost airline EasyJet also announced that they would resume flights to the Red Sea resort town in June 2020, and a Russian delegation recently inspected new security measures undertaken at Hurghada International Airport in preparation for the resumption of flights.
Abu Ali previously expressed optimism about the 2019 ceremony, which was held for the first time in Egypt last January. He said that "high-level" facilities were designed to host the ceremony and expressed his hope that the success of the CAF Awards in Hurghada would be the first step towards hosting similar international sporting events in Egypt, a potential boost to Egyptian tourism.
Senegalese footballer and Liverpool forward Sadio Mane won the CAF's coveted African Player of the Year Award in 2019, beating Egyptian football star Mohammed Salah — who won the award in 2017 and 2018 — and Algeria's Riyad Mahrez. The ceremony last year in Hurghada was attended by a number of international football stars.
Edited translation from Al-Masry Al-Youm