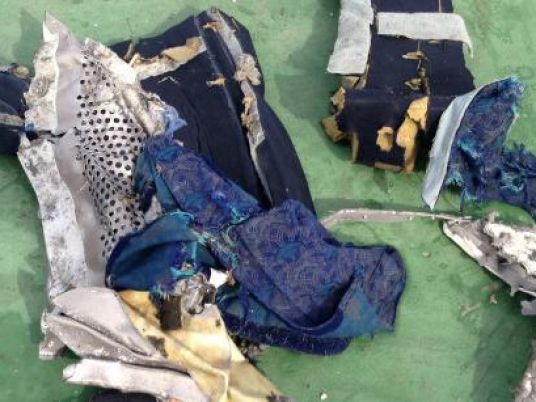 Prime Minister Sherif Ismail declared on Thursday that the victims of the crash of EgyptAir flight MS804 are now officially considered to have perished in the disaster.
The victims have been missing in the Mediterranean Sea since the plane disappeared from radar screens on May 19.
The prime minister's announcement was based on investigation results provided by the civil aviation minister, showing that the passengers of the plane are certainly dead.
The decision means that Egypt will no longer seek or expect to find any survivors from the disaster, althought it will continue to look for wreckage and clues.
The EgyptAir passenger plane crashed into the Mediterranean Sea on the final leg of its journey from Paris to Cairo. The plane appears to have run into trouble just as it entered Egyptian airspace after leaving Greek airspace.
For the past month, French and Egyptian vessels and aircraft have been searching for wreckage and seeking to retrieve the "black boxes" that contain technical information on the plane's final moments and the final conversations from the cockpit.
The Egyptian authorities are keen to determine the exact cause of the crash, saying that they will consider a number of possible causes. However, high on their list of possibilities is terrorism, bearing in mind the terrorist bomb attack on a Russian passenger plane over Sinai on October 31 that killed 224 people on board.
Both plane crashes have had a serious negative impact on Egypt's tourism industry, with tourist revenues plummeting in the past year. The possibility of a second terrorist attack points to a strategy of seeking to undermine Egypt's economy.
Edited translation from Al-Masry Al-Youm