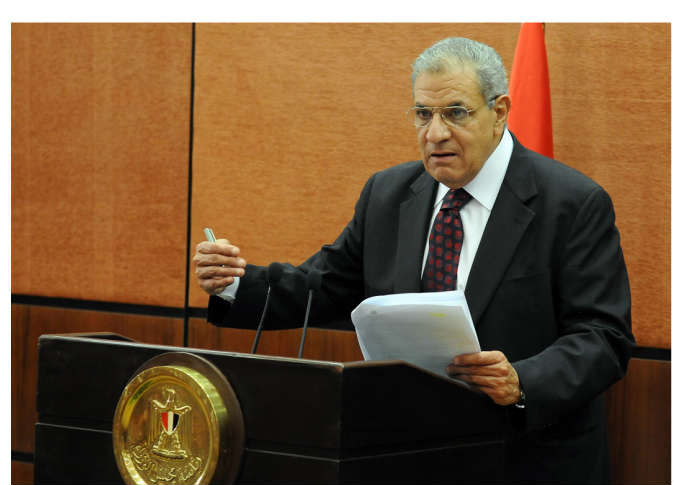 Prime Minister Ibrahim Mehleb issued a resolution forming a committee to revise and prepare a report about the practices of the Muslim Brotherhood since it was founded in 1928.
The resolution was published in the official newspaper Monday without specified dates.
Mehleb's decision came in response to a memorandum submitted by presidency spokesperson Ehab Badawy on 23 April 2013, in which he referred to British Prime Minister David Cameron's request to open an investigation in the philosophy, the activity and influence of the Muslim Brotherhood.
The resolution obliges the committee to meet on a permanent basis at the headquarters of the Ministry of Justice until the completion of its work. The committee is headed by assistant justice minister for international cooperation, and includes assistant attorney general for legislative affairs, as a representative for the Ministry of Justice, vice chairman of the national fact-finding committee formed to investigate post-30 June incidents, representatives of the Ministries of Foreign Affairs, Interior, and Information, and representatives of the General Intelligence and other official bodies.
The committee shall prepare a comprehensive report on the practices of the group in no more than 3,000 words, and a summary of no more than 500 words. The committee shall determine the confidential data in the report and the data which the British government can publish.
The Egyptian authorities dissolved the Muslim Brotherhood and labelled it a terrorist organization in December 2013 shortly after the bombing of Daqahlia Security Directorate, which killed 16 policemen. The government blamed the Brotherhood for the attack despite the fact that a terrorist group called Ansar Bayt al-Maqdis claimed responsibility for the incident.
Edited translation from Al-Masry Al-Youm