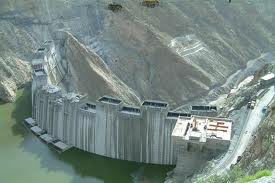 Prime Minister Hisham Qandil said on Monday that Ethiopia has decided to build the Renaissance Dam, and that it would diminish Egypt's share of Nile water and weaken its electric power generation.
"Their decision raises many questions," he told lawmakers in the Shura Council.
Explaining to the Shura Council the government's strategy in dealing with this issue, Qandil said that the dam presents a challenge to Egypt. "While we recognize their right to development, we cannot compromise our water supply," he said.
He pointed out that Egyptian investment in Ethiopia amounts to US$2.2 billion. "And we have added the Nile Basin countries to the list of places our Foreign Ministry Fund provides medical and logistical assistance to," he said. He added that African countries have maintained positive relations with Egypt in the aftermath of the 25 January revolution.
"We asked Ethiopia to provide us with blueprints to assure us that the dam would not impact our Nile water quota," he said, pointing out that a tripartite committee has been convening for an entire year in order to study the effects of this project. "The committee has already held six meetings and conducted four field visits."
As for diverting the course of the river, Qandil had previously said that this was a necessary engineering step that would not affect Egypt's water supply.
Edited translation from Al-Masry Al-Youm