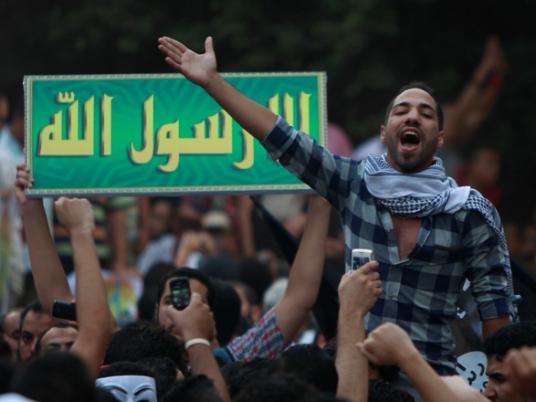 The New Cairo Prosecutor summoned poet Hisham al-Gokh over a claim filed by a lawyer accusing him of contempt of religion.
Lawyer Salwa al-Faresy filed a complaint accusing Gokh of the contempt of religion in one of his poems, providing the part of the poem on which she based her claim.
The complainant added that the poet used words and religious images and comparisons in his work, especially in the title of the poem called "Human is Based on Five." Faresy said that the title of the poem referred to the five pillars of Islam.
Prosecutors summoned the lawyer and the poet for testimony.
Gokh also likened his beloved in the poem to Ka'bah, and used distorted verses from the Qur'an, Faresy said.
Edited translation from Al-Masry Al-Youm