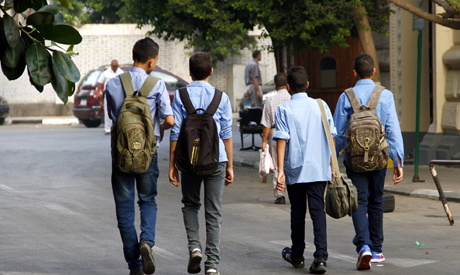 Ibrahimeya police arrested a 12-year old school pupil on Tuesday, after a complaint was lodged by a 39-year-old father alleging his son was sexually assaulted by the student, the Sharqiya Security Directorate stated on Wednesday.
Chief of the directorate, Reda Tablieh, said that the father's account accuses the student of enticing his son, who is 10-years-old and suffers from a mental disorder, and sexually assaulted him on a field besides his home.
Police responded by referring the accused student – who denies the allegations – to the public prosecution for investigation.
Edited translation from Al-Masry Al-Youm