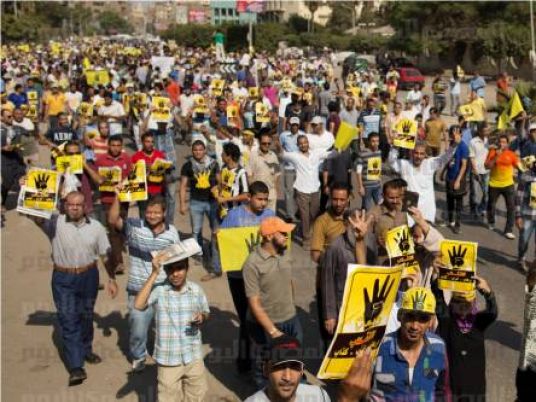 Police forces entered the Al-Azhar University campus on Wednesday afternoon after Public Prosecution approved the request of the university head Osama Al-Abd to let security forces intervene and protect lives and public property from attacks on the administrative building and university facilities.
Students supporting the Muslim Brotherhood blocked the university administration building on Wednesday. The protesting students stormed the building and kep al-Abd and other employees locked inside the building until police forces were able to free the university staff.
Police also prevented scores of students attempting to break into the Al-Azhar headquarters and evacuated the grand imam through a back exit.
Hundreds of other pro-MB students marched around campus chanting against what they described as "the military coup against legitimacy" and holding banners bearing the symbol of Rabea al-Adaweya.
Edited translation from Al-Masry Al-Youm