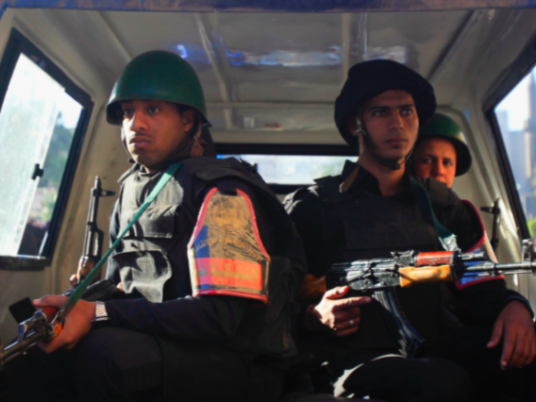 A low-ranking police officer killed a 24-year-old driver on Thursday evening in Cairo's al-Darb al-Ahmar area, ignighting protests that saw roads blocked and nearby security headquarters surrounded.
The victim is Mohamed Sayyed Ismail, known as "Darbaka" to his friends. According to eyewitnesses, low-ranking police officer Mostafa M.E. shot Ismail during a quarrel over fares.
The Interior Ministry said in a statement that a low-ranking police officer affiliated with the Transport Police Department and another individual had a quarrel with Ismail over the payment for Ismail loading the officer's belongings into the vehicle. The low-ranking police officer shot and killed Ismail during the quarrel, the statement added.
According to an eyewitness, the police officer refused to give Ismail money in return for loading the items into his vehicle. Ismail insisted on taking money, and a quarrel occurred during which the officer killed Ismail with a shot to the head.
Dozens of Darb al-Ahmar residents gathered on Thursday evening to protest the incident, suspending traffic on Port Said Street.
According to the Associated Press, witnesses to the incident surrounded and beat up the police officer who killed Ismail.
The security directorate announced that the police officer had been arrested and the victim's family summoned to reassure them that legal action would be taken against the officer.
The incident is the latest in a series of alleged police abuse and confrontations between citizens and police officers. In January, a series of claims that police officers had abused doctors in a few hospitals ignited calls from the Doctors' Syndicate for police to be put in line.
Also related, Italian PhD student Giulio Regeni disappeared on Janaury 25, which marked the fifth anniversary of the 2011 uprisings, and his body was found in early February on the side of the road. Signs of torture on his body and allegations that he had been picked up by police has cast a spotlight on allegations of torture and abuse by police in recent weeks.