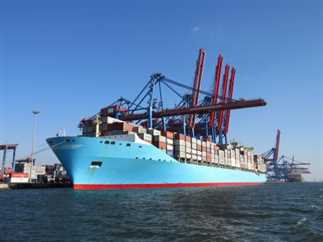 Several Counter-Narcotics Department officers and the General Department for the Suez Canal Security have seized a container on a Suez Canal vessel carrying 4.6 million smuggled narcotic tablets, the Interior Ministry announced.
The vessel's official documents stated that it was transferring "general goods and medical supplies" through the Suez Canal, bound to a foreign country, according to a Ministry statement.
The Counter Narcotics Department claimed that the containers specifically contained the drug tramadol, a sometimes-abused opioid designed to treat severe pain.
The statement said that the vessel was inspected at East Port Said, where 80 packs with 4.6 million narcotic drugs were found in the container on board.
Edited translation from Al-Masry Al-Youm