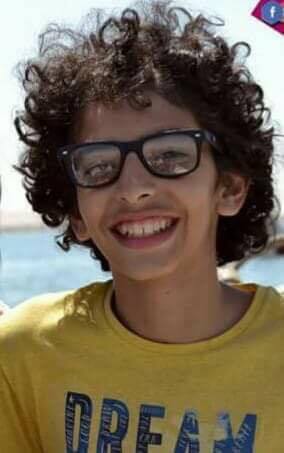 A security source said more than one police team are searching for the fugitive suspects accused of killing the child Youssef Sameh el-Araby by mistake in 6 of October City.
According to investigations, the suspects are Taher M., a police officer, and Khaled A., a student who is the son of a parliamentarian, the source said.
The security forces inspected more than one location where the suspects were likely to hide, but to no avail, the source added.
The security monitored the phones of the suspects and identified the last calls they made and received to help discover where they had escaped, he said.
On May 31, 6th of October City prosecutor's office renewed the arrest warrant for the two suspects wanted for interrogations over the murder of 13-year-old Youssef el-Araby who died on Monday after being in a coma for 11 days.
Youssef was shot in the head by a silent gunshot in Giza's 6th of October City while ordering some food from a local restaurant in the area. He collapsed, seemingly from unknown causes, and the bullet wound was discovered.
The suspects are Taher M., a police captain in Fayoum Security Directorate, the grandson of Sofi Abo Taleb (former speaker of the People's Assembly), and a student Khaled A. who is the son of a member of the House of Representatives.
The prosecution ordered the Interior Ministry's Department of Criminal Evidence Investigation to examine a video which allegedly shows the suspects shooting a rifle and an automatic gun.
The prosecution said the first suspect confessed, along with the other suspects.
Investigations show that the first suspect was celebrating his engagement. The two escaping suspects fired gunshots when celebrating in a villa behind Al-Husary Mosque. Police found 18 bullet casings for a 7.62×39-caliber automatic gun on the roof of the villa.
The first suspect said the escaping suspects did not know how to use the automatic weapon, claiming that the automatic shots were fired randomly. The wedding ceremony continued from 3 pm until 12 pm on Thursday, May 18 — the day Youssef and the Veterinary Medicine student Duaa Qaoud were injured.
The prosecutor heard the testimony of doctor Ehab Safwat, the manager of the hospital where Youssef died.
He confirmed that the victim was shot in the brain stem and that his case had not improved since he was admitted to the hospital, where he spent the past eleven days on a respirator. Youssef's case did not allow surgical intervention, he added.