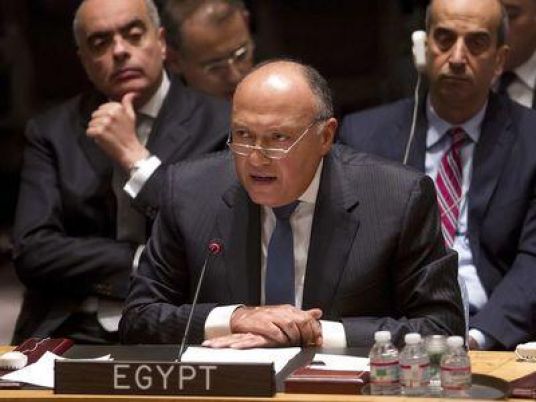 The past 48 hours witnessed a diplomatic crisis between Egypt and Sudan after the Sudanese newspapers reported that the deputy head of Egypt's delegation to the United Nations called for extending the international sanctions imposed on Khartoum because of the Darfur crisis.
Sudanese Foreign Minister Ibrahim Ghandour called on Cairo to explain its position. "Egypt has always been the most supportive to Sudan in the Security Council.. for us this is a strange situation," Ghandour declared in statements to the Sudanese press.
The spokesperson for the Egyptian Foreign Ministry, Ahmed Abu Zaid, said that the Sudanese side inquired through diplomatic channels about the matter. The Egyptian embassy in Khartoum explained beyond any doubt that Egypt always adopts supportive attitudes in favor of the Sudanese people.
Abu Zaid added that the Security Council's sanctions committee never discussed at its recent meetings the extension of sanctions against Sudan, because it had already been extended for one year, on Febrary 8.
Minister Sameh Shoukry will visit Khartoum next week to hold a round of political dialogues aimed at clearing any misunderstandings between the two countries.
This comes while the Egyptian state television, for the first time, broadcasted live Friday prayers yesterday from Jam'oun Mosque in Shalatin city, as per directives from the Prime Minister. The prayers were held in the presence of the leaders of the governorate, the leaders of the armed forces and a number of tribal sheikhs.
Last week, the Sudanese government started implementing the decision requiring Egyptian travelers to obtain entry visas.
Sudanese sources at Cairo Airport said that Khartoum's decision was based on the principle of reciprocity, because the Egyptian government imposes the same procedures on Sudnese travelers.
The latest development comes the two countries are still trading statements over the Halayeb and Shalateen (Halayeb triangle) area, which they both dispute. Sudan is reportedly developing a roadmap to eliminate Egypt's presence in the area.