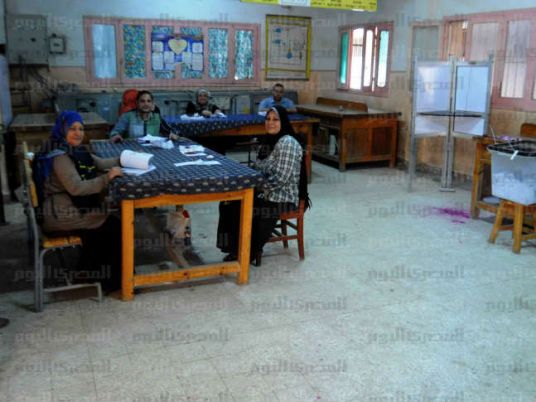 Socialist Popular Alliance Party Acting President Medhat al-Zahed said that the so-called community dialogue that was held by the Prime Minister to consider the proposals made by political parties over election law amendments was a pseduo-dialogue concerning a law that had been prepared in advance.
In a phone call with a talk show aired on the privately-owned TEN TV channel on Wednesday, Zahed said, "the committee tasked with amending the elections law did not consider amendments proposed by parties. Moreover, they invited [to the dialogue] some people whom we do not know or who are not politicians. Some of them called for postponing the elections."
In another talk show aired on the privately-owned Al-Ghad Al-Araby TV channel, Constitution Party Spokesperson Khaled Daoud said that the target of the community dialogue was merely showing parties as unable to form a consensus, describing the rounds of talks with the Prime Minister as "comedy."
"It's disappointing that the country stays without parliament for more than three years, it needs a parliament that is able to legislate and monitor," he said.
He expressed the party's refusal to be in the same electoral list with opponents of the 25 January revolution.
"We are repeating the errors of the parliaments under rule of toppled president Mubarak, as we do not give a chance for parties to be strong," Daoud said, adding he expects a low voter turnout during the elections.
Edited translation from Al-Masry Al-Youm