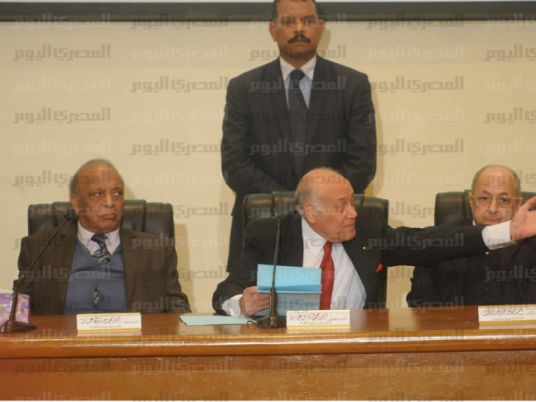 Political figures have called on the High Elections Commission to clarify requirements on the mandated medical examinations for parliamentary candidates. While some oppose HEC requirements that only physically challenged candidates be forced to undergo tests, others have called for all candidates to take the exams equally.
The Independence Current movement called on the HEC to issue a statement with a clear position on medical exams, particularly considering that the candidates' submission of papers will start on Sunday.
"We trust the ability of the HEC to hold fair and transparent elections that express the will of the voters. However, everyone has become confused about the medical examination as the commission has not made any official statement about this issue," said Ahmed al-Fadaly, head of the Current.
"Two ministers granted themselves the right to talk about the medical examination on candidates and one of them confirmed that the examination will take place only for the physically challenged ones, which has confused the other candidates," he added.
Former MP Omar al-Hareedy is currently seeking legal action demanding medical examinations for all parliamentary candidates. He said part of the reason for the litigation is to prevent anyone with psychological disorders, as well as drug and alcohol addicts, from running for parliament.
In remarks to Al-Masry Al-Youm, Hareedy said that he wanted the new parliament to be free of those who tarnish Egypt's image both nationwide and abroad.
Hareedy also expressed disappointment toward the news about forcing only physically challenged candidates to undergo medical examinations, adding that the medical council's website clarified this issue earlier and specified hospitals in each province from which medical testing can be done. In the case of fraud, the HEC would remove the candidate and subject him, as well as hospital officials, to investigation, he added.
Meanwhile, another former MP Heidar al-Baghdady, who opposes the medical examinations, said that the HEC declared examinations will be carried out on the physically challenged and that any other candidate has the right to submit a medical report that proves his physical and mental integrity. He also argued that the Administrative Court violated the law as the conditions for running in elections did not include the medical examination.
Edited translation from Al-Masry Al-Youm