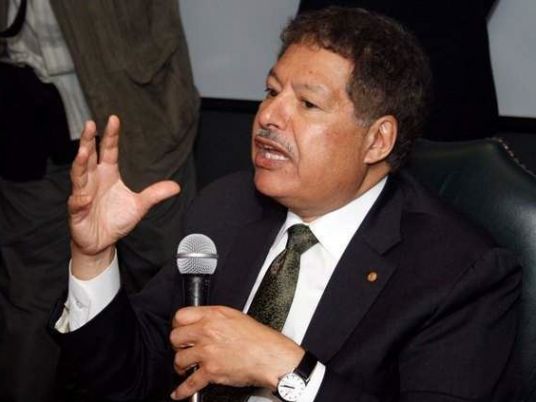 A politician has slammed invites made to Nobel laureate Ahmed Zewail to events attended by Egypt's president, arguing that Zewail had offered nothing for the country.
Dostour Party member and former media host Gamila Ismail slammed Zewail's appearance next to President Abdel Fattah al-Sisi during an army seminar two days ago.
"How can we celebrate Zewail though he had not offered anything remarkable to Egypt?" Ismail said in a statement on Tuesday. "He was honored with a city bearing his name.This was unprecedented with any other Egyptian scientist," she added, suggesting that hundreds of other Egyptian scientists were more deserving to be invited for events attended by the presidency.
The statement referred to some names including Egypt's most prominent heart surgeon Magdy Yakoub and NASA expert Farouk al-Baz.
"There had been attempts to polish Ahmed Zewail before his appearance with President al-Sisi, but Egypt had not benefited from him as it did from Dr. Magdy Yackoub who always works silently," the statement read.
In 1999, Zewail became the first Egyptian to win a Nobel Prize in a scientific field when he was awarded the prize for his works in femtochemistry.
A government decree establishing the Zewail City of Science and Technology was adopted in 2011, allowing students later in 2012 to enroll for study in a host of advanced scientific institutes.
Edited translation from Al-Masry Al-Youm