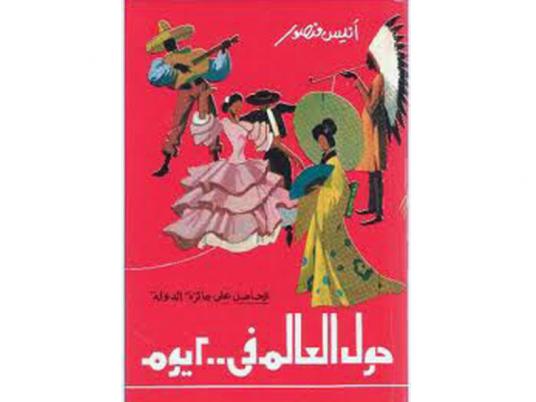 Displayed on the shelves of every church bookstore in Egypt is a collection of writings by the late Pope Shenouda III. The covers of his books, which number over a hundred, are all illustrated with an image of St. Mark's Coptic Orthodox Cathedral in Abbasseya and the pope's name in the top right corner.
Pope Shenouda, who passed away on Saturday at the age of 89 after a long struggle with disease, was an avid writer. He studied English literature and history at Cairo University in the forties, and upon his graduation in 1947, taught in a school, in addition to writing for a number of Coptic publications. He was even a member of the Journalists Syndicate before becoming a monk.
His numerous writings, which included articles, poems, short stories and religious texts, seem to have one main purpose: mediating the beliefs of the Coptic Orthodox Church for the masses. And indeed, his books have been widely read, particularly by young Copts who use them to strengthen their orthodox beliefs versus other churches and to become devoted, practicing Copts. Those seeking more in-depth theological studies, though, might be disappointed.
Some of the pope's books focus on spirituality and how to build one's relationship with God, like his well-known "Life of Repentance and Purification" series, which includes a book bearing the same title, as well as "Spiritual Awakening," "Spiritual Watchfulness," "The Fear of God" and "Spiritual Wars."
Other books explain the bases of church service and reflect on Biblical psalms and prayers. Some also deal with theological issues, yet often in highly accessible ways to reach the vast majority of readers.
His approach in mediation seemed strongly influenced by his previous experience as a schoolteacher. He would frequently use subheadings and explanatory notes, emphasize important issues by highlighting them in bold, and support his arguments with biblical references.
The influence of historical studies and poetry on his writing was also strong. The late pope particularly read the poems of Ahmed Shawky and Elia Abu Madi, occasionally quoting from their poems in his writings and weekly sermons. But he also wrote prose and poems of his own. In "Flight of the Soul," he presented some of his early religious prose contemplating God. And some of his poems were later turned into Christian hymns.
The same book also includes a short story titled "What Happened on That Night," which tells the story of a church servant who dreamt that he rose into heaven, but an angel prevented him from entering because he was not as faithful to the Lord as he had thought. This approach to mediation, allegory, has been repeatedly used by poets like Dante Alighieri and Abul Ela al-Maarri, who imagined and wrote about heaven. Still, writing poetry and short stories was a new approach for the Coptic Orthodox Church, and different from his predecessors, ranging from St. Mark, the first Alexandrian pope who wrote one of the four gospels, all the way to Pope Cyril VI.
Another interesting aspect of Pope Shenouda's writings are ten of his books, devoted completely to answering people's questions about issues he raised in his Wednesday sermons. In the series, entitled "Years with People's Questions," he addressed personal as well as theological curiosities, like whether a married man will be praised by God like the unmarried. In the tenth book in the series, he addressed a question raised by the late author and columnist Tawfik al-Hakim about a verse in the Gospel of Luke, which says: "I came to cast fire upon the earth." The late pope's response was that one verse should not be separated from the whole: The Bible's main message is one of love and peace. Fire is not always a bad thing, and Jesus Christ was aware that his message would be met with hatred from pagans.
Pope Shenouda III left a rich literary legacy that will most likely continue to be reprinted over and over again. But some of his writings, like letters, diaries or early poems which probably did not directly deal with religious or educational topics, have never been published. They might offer an excellent resource for his readers, as well as writers and researchers. But it is still too early to speculate if such writings will be allowed into the public domain or whether conservative religious officials may deem them inappropriate.