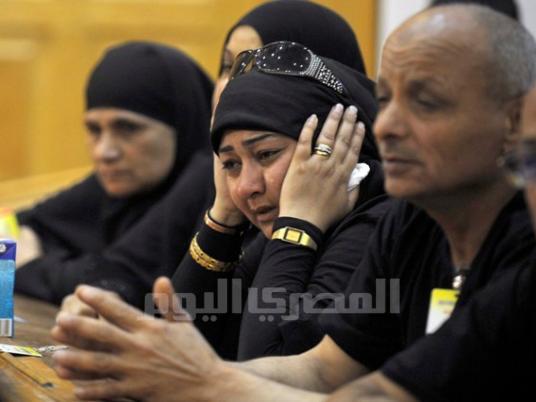 Some 39 defendants on trial for their alleged role in last year's Port Said football massacre were moved to a prison in Ismailia Governorate early Thursday due to security concerns.
Families of the defendants had made the transfer request, fearing the accused would be targeted by further violence ahead of the much-anticipated verdict scheduled Saturday.
In an effort to prevent more clashes, the Ismailia Appeals Court restricted attendance at the Port Said court house where the ruling will be made with only lawyers and media representatives present.
Security officials also cordoned off the area surrounding the prison in the Medinat al-Mostaqbal neighborhood of Ismailia and remained on high alert.
According to authorities, the defendants will stay in Ismailia until the ruling, after which they will be returned to Port Said.
Ahmed Wasfy, a senior army official in Ismailia, and Mohamed Eid, Ismailia's security chief, said the situations in Port Said and Ismailia are being watched carefully.
Clashes erupted in Port Said on Sunday after the Interior Ministry ordered the transfer of prisoners from Port Said prison to other facilities, claiming the governorate is building a new prison outside Port Said.
Unnamed military sources told Al-Masry Al-Youm that the Armed Forces will not aid the Interior Ministry in securing the Port Said court house.
Protesters demanding the release of prisoners battled police in Port Said for a fourth day Wednesday, challenging state authority in the restive city at the northern end of the Suez Canal.
Dr.Yahia Moussa, a media spokesperson for the Health Ministry, said the total number of injuries in the clashes had reached 223, although no deaths were reported, reported state news agency MENA.
The injuries were reported in Port Said, Daqahlia and Gharbiya Governorates.
Edited translation from Al-Masry Al-Youm