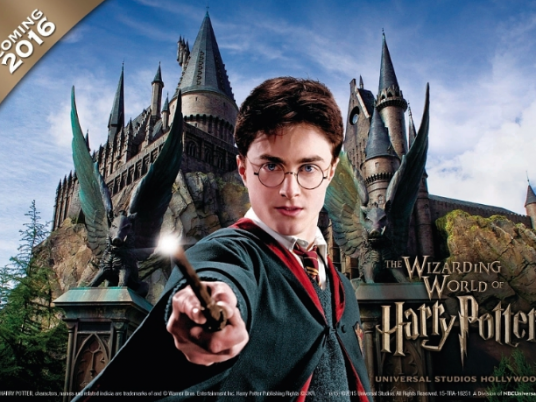 It's been four years since the wizarding world created by British author J.K. Rowling concluded its cinematic run with the final Harry Potter, "Harry Potter and the Deathly Hallows: Part 2". But on Tuesday (December 15), Warner Bros. Pictures revived the magic with the first teaser trailer for "Fantastic Beasts and Where to Find Them," a new story set in Rowling's world of witches and wizards.
Unlike the 'Harry Potter' series, the new film is set in 1920's America and follows 'magizoologist' Newt Scamander, an off-screen but key presence in the 'Harry Potter' universe as the writer of one of the most popular textbooks studied by students at Hogwarts.
Academy award-winning actor Eddie Redmayne plays the lead, who appears from the trailer to have a suitcase magically full of mystical beasts. As the story is based in North America, Rowling, who is acting as screenwriter on the film, has made cultural differences between the UK wizards and their Stateside counterparts.
A 'muggle' from the 'Harry Potter' books – a term for non-wizarding humans – is now called a 'No-Maj'. When asked if there were any other differences at the Los Angeles premiere of "The Danish Girl," Redmayne laughed and said "I couldn't possibly try and say anything. Don't try and trick me into saying something that could get me wizard-zapped for doing."
"Fantastic Beasts and Where to Find Them" is slated for release in mid-November 2016.