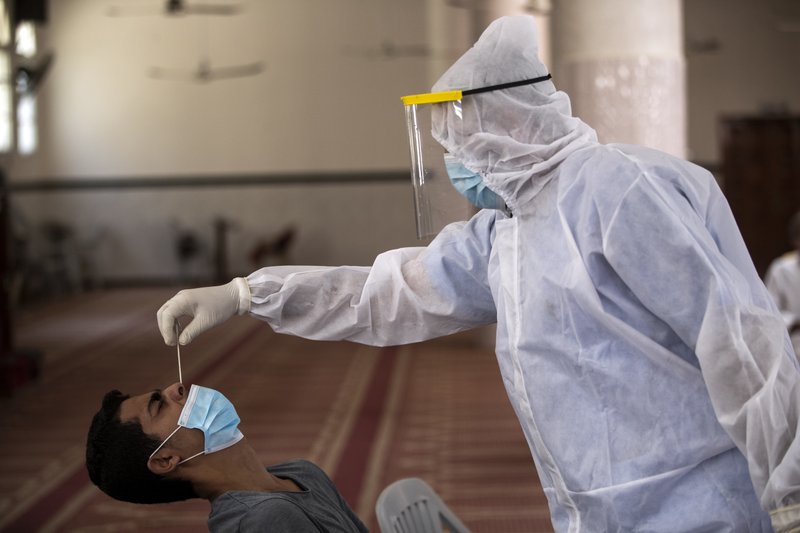 Egypt's Ministry of Health announced on Wednesday a list of populations that should not take the coronavirus vaccine, including pregnant women and people with allergies. 
The ministry said in a statement on Facebook that there are no specific diseases that prohibit one from taking the vaccine, but certain categories cannot take it including children, pregnant women, nursing mothers, and those with allergies to components of the vaccine.
The ministry's vaccine campaign launched on January 24. It began in March vaccinating specific members of the general public, including those over the age of 65 and people with chronic illnesses.
China's Sinopharm vaccine and the UK's AstraOxford vaccine are being used in Egypt now, and the country has ordered doses of Russia's Sputnik-V vaccine.
Anyone wishing to receive the vaccine can register on the ministry's secure website.
Egypt's Health Ministry on Tuesday confirmed 622 new coronavirus cases, and 44 deaths.
The country has now reported a total of 187,716 coronavirus cases, 11,082 deaths, and 144,917 recovered cases.
IMAGE: In this September 21, 2020 file photo, a Palestinian paramedic wearing a full protective suit, takes a nasal swab to test for COVID-19 from a man, at a mosque in Gaza City. (AP Photo/Khalil Hamra, File)