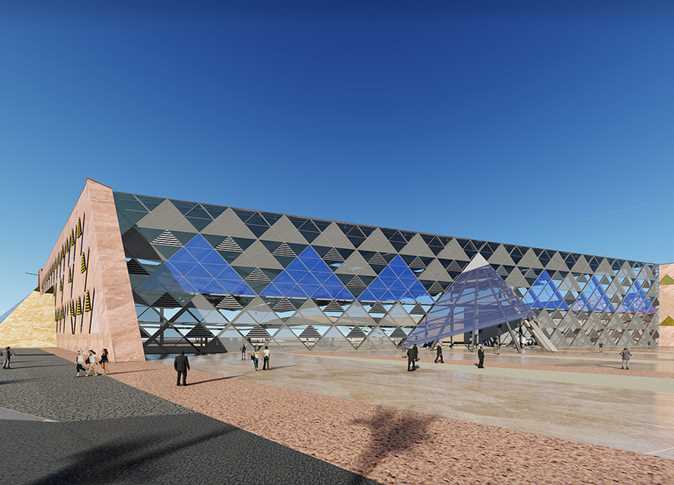 The Spokesperson for the Tourism and Antiquities Ministry, Soha Bahgat announced Saturday that over 90 percent of the final preparations for the opening ceremony of the Grand Egyptian Museum (GEM) have been completed.
During a phone-in with the morning show of TeN satellite channel, Bahgat said there is a committee in place for the opening ceremony.
She explained that the GEM's opening ceremony is an important event not just within Egypt but internationally as well, and so it must be arranged very carefully.
The GEM is set to become one of the largest museums worldwide, she added, and is distinct for being the only one dedicated to a single civilization. It will also boast the honor of displaying, for the first time, King Tutankhamun's entire collection.
Egypt projects that the opening of the GEM in Giza will foster a noticeable leap in tourism.
Many important relics currently housed in the Egyptian Museum in downtown Cairo, such as Tutankhamun's mask, will be moved to the new museum once it opens.
Egyptian President Abdel Fattah al-Sisi in April decided to delay the opening of both the GEM and the National Museum of Egyptian Civilization in response to the coronavirus pandemic.
Constructed on an area of approximately 500,000 square meters, the GEM is located just two kilometers from the pyramids of Giza, and will house the world's largest antiquities collection belonging to a single culture's heritage.
The GEM is set to showcase 5,000 relics from Tutankhamun's collection as well — including 2,000 artifacts that will be displayed for the first time.
Tourism in Egypt has significantly decreased due to the coronavirus pandemic. Major destination cities are reporting just a small fraction of their usually high visit numbers.
The country's tourism ministry is overseeing a number of campaigns to encourage the return of tourists.