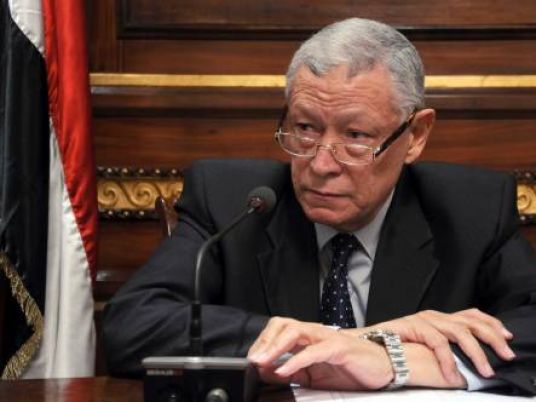 Adviser to interim president for constitutional affairs Ali Awad said that Sunday was the deadline to receive suggestions over the upcoming presidential elections regulations.
He added that the presidency planed to submit the presidential elections draft law in its final form to the State Council's legislative committee for revision in order to avoid challenges against it later.
Awad told Al-Masry Al-Youm Friday that the he received suggestions to immunize the presidential elections commission's decisions against challenges to guarantee the stability of the president's position once the winner is announced.
He added among suggestions were to prevent the candidacy of those whose children acquired a foreign nationality, and to oblige candidates to undergo medical tests. Awad said another also stated that the candidate should not have court rulings issued against him.
Awad pointed out that the draft law would be finalized before 17 February.
Hamdan Fahmy, Secretary General of the High Elections Commission, said in an earlier statement to Al-Masry Al-Youm that the commission would not hold any meetings in the coming period unless the presidential elections draft law was finalized to avoid possible conflicts between the commission's decisions and the yet incomplete bill.
Edited translation from Al-Masry Al-Youm