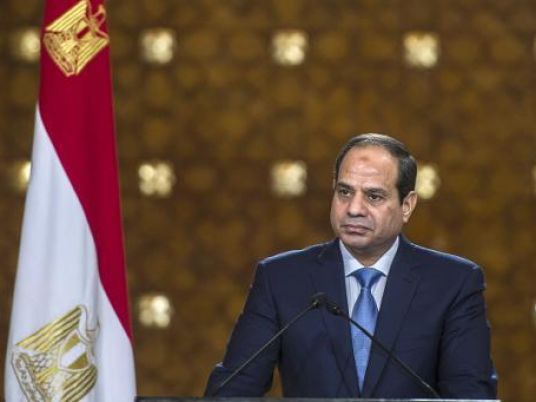 President Abdel Fattah al-Sisi has said that the Muslim Brotherhood's return to political activity depends on the public's will which, he said in an interview, is bound to respond immediately.
"That question should be directed to Egyptians and the public opinion and whatever they approve, I shall apply immediately," Sisi told pan-Arab Asharq al-Awsat in an interview published Saturday. He, however, pointed to what he suggested as a popular indignance towards the Brotherhood.
Sisi, as defense minister, ousted Brotherhood leader and former Egyptian President Mohamed Morsy from office in 2013 following mass protests against his rule. His government has outlawed the group and hundreds of its members and leaders are currently prosecuted for murder and rioting.
The president said his country has been paying dearly for rejecting what he described as "foreign interventions", adding that following two popular uprisings in 2011 and 2013, there should not be any pressures on an "independent state" like Egypt.
The president said the situation in Egypt has been improving in general since Morsy's ouster.
Egypt's security has been struggling against a wave of bombings and bloody attacks against police and army forces since Morsy was overthrown. The government accuses the Brotherhood of both backing and masterminding the attacks.
Edited translation from Al-Masry Al-Youm