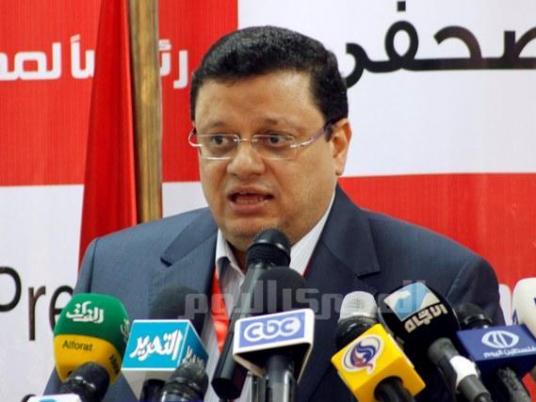 Presidential spokesperson Yasser Ali said the government is committed to collaborating with Egypt's fractured political scene at a national dialogue planned for next week.
"We are committed to the resolutions of the dialogue," he said at a press conference on Wednesday in the capital. "And we will not force anyone to accept them."
"We cancelled the Constitutional Declaration and endorsed the nominations of parties for the Shura Council," he added. '"This was agreed in the dialogue."
However, Ali added that President Mohamed Mosry is still in talks with several parties planning to boycott the meeting in hopes of garnering more support.
The Ghad al-Thawra Party threatened Wednesday to shun the talks if the president refuses to discuss the formation of a national salvation government, controversial constitutional articles, the ongoing state of emergency and curfew in three governorates and a possible investigation into recent violence.
Shady Taha, head of the party's politburo, said: "We call on all political forces to place the country interests above anything and considering the Egyptian blood as 'red line', as all political forces should place country interests above political rivalries."
He added that the only solution to the current political deadlock was dialogue and that all factions must come together to ensure the talks' success.
On Monday, the president's office announced on Facebook that Morsy was planning a second national dialogue session and would invite numerous political forces to take part.
"Another session of national dialogue will take place next week in attendance of the president, once the Organization of Islamic Cooperation Summit, hosted in Egypt, wraps up," the statement said.
Currently the dialogue's agenda is open to any issue parties wish to address.
Edited translation from Al-Masry Al-Youm