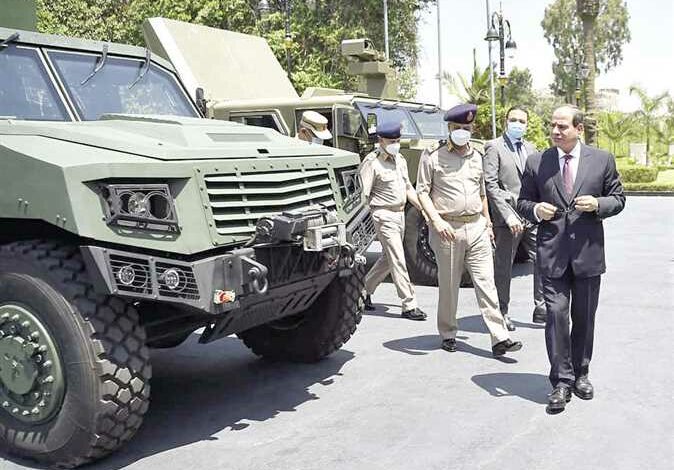 Egyptian President Abdel Fattah al-Sisi met with senior army commanders on Saturday to discuss the General Command's plan to develop al branches of the country's armed forces.
The plan includes improving the level of training and qualification for all members of the armed forces according to the latest technologies in training and armament, a statement from the Egyptian presidency explained.
The meeting was attended by President Sisi, Commander-in-Chief of the Armed Forces, Minister of Defense and Military Production, Lieutenant-General Mohamed Zaki, Chief of Staff of the Armed Forces, Lieutenant-General Mohamed Farid, in addition to some armed forces commanders.
Egyptian presidential spokesperson Bassam Rady said that Sisi inspected several multi-tasking armored vehicles that were manufactured by the armed forces in the presence of the Commander-in-Chief of the Armed Forces, Chief of Staff, and Director of Vehicles Department.
Sisi also listened to a detailed explanation on the various stages of manufacturing, starting from the design stage and conducting laboratory tests, passing through approval of designs until the final product.