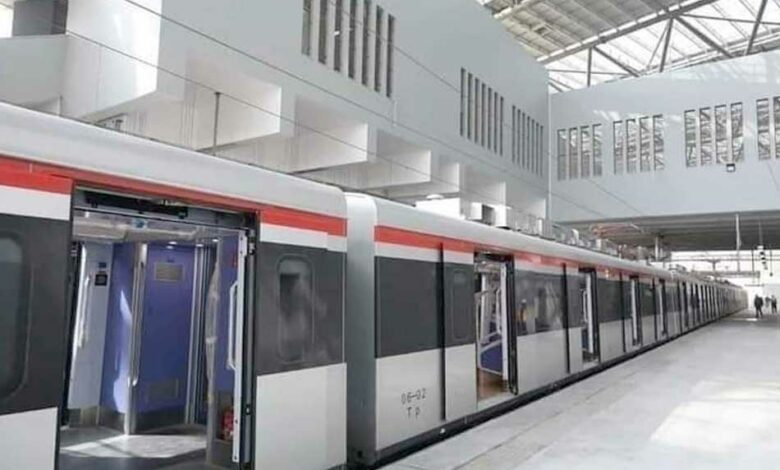 President Abdel Fattah al-Sisi on Sunday inaugurated the Adly Mansour Interchange Station and the first phase of the the Light rail transit (LRT), which extends from Adly Mansour station to the Arts and Culture station in the New Administrative Capital.
Sisi gave the start signal to launch the trial operation of the first phase, established at a length of four km.
The first phase includes four subway stations – Nasser, Maspero, Safaa Higazy and Kit Kat.
The project facilitates service between the three metro lines, as services are exchanged with the second line at Ataba station and with the first line at Nasser station.
Minister of Transport Kamel al-Wazir explained that the LRT will transport about one million passengers per day, and will be implemented in three phases.
He added the time of delivery reaches 2.5 minutes, and the operational speed is 120 kilometers per hour.
Wazir said the goal of the LRT project is to serve new cities along the path, such as Obour, Shorouk, al-Mustaqbal, Badr, Tenth of Ramadan and the new Administrative Capital.
The project achieves a fuel saving of LE1.7 billion annually, and exchanges service with the third metro line at Adly Mansour Station, as well as with the Monorail and the electric train.
At the end of the inspection tour, Sisi boarded the LRT from Adly Mansour Station to Badr interchange station, marking the start of its operation, accompanied by the Prime Minister and Minister of Transport.