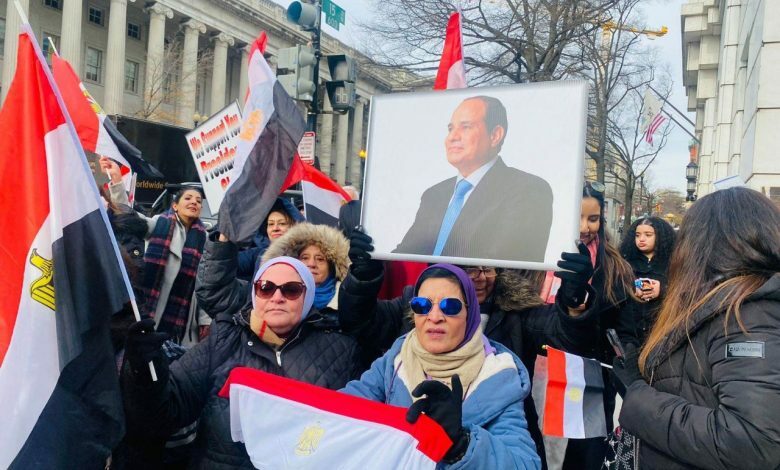 Egyptian President Abdel Fattah al-Sisi on Friday thanked the Egyptian community in the US.
"With all my pride and appreciation, I sincerely thank the great Egyptian community in the United States for the hospitality during my stay there, and I affirm that Egypt's leadership and government have always and always work to support its people at home and abroad and will spare no effort in serving our great people," Sisi said.
Members of the Egyptian community in the US organized a stand in front of the residence of President Sisi in Washington, shortly after his arrival in the US capital on Wednesday to participate in the 2022 US-Africa Leaders Summit.
The large crowd of Egyptians, who gathered from a number of states such as New York and Virginia, raised banners welcoming the president and waved Egyptian flags and pictures of him, as they chanted their love for their motherland and support of Sisi.
US President Joe Biden hosted leaders from across the African continent in Washington on December 13-15, for the US-Africa Leaders' Summit, according to a press release by the US Department of State.
As many as 49 African leaders participated at the gathering.
The summit demonstrated America's enduring commitment to Africa, and will underscore the importance of US-Africa relations and increased cooperation on shared global priorities.