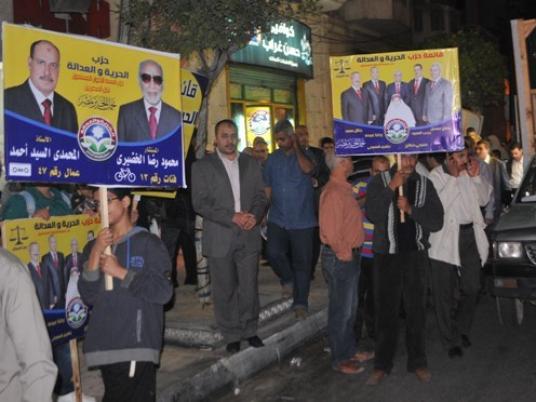 Presidential hopeful Mahmoud Hossam Eddin Galal received 23,560 votes in Egypt nationwide, even though he managed to get 34,423 endorsements from all 27 governorates to qualify for nomination.
Galal believed Alexandria Governorate, where he was born, would give him its votes, but came in ninth there with only 1,640 votes, followed by Generation Party candidate Mohamed Fawzy Eissa, Democratic Peace Party candidate Hossam Khairallah and former Deputy Foreign Minister Abdullah al-Ashal.
In Beheira, Galal — who gathered 4,227 endorsements from the governorate to run in the election — ranked eighth, with only 2,212 votes.
Suez gave him the fewest endorsements but granted him 167 votes, which is more than what he garnered in five other governorates combined.
Galal is known in Alexandria as a businessman and former police officer. He was part of the Cabinet of Ministers security team and a former officer in the United Nations peacekeeping forces.
He is also the chief of the Bedaya Party, which is currently being formed.
Galal said he spent LE5 million on his presidential campaign out of his own pocket.