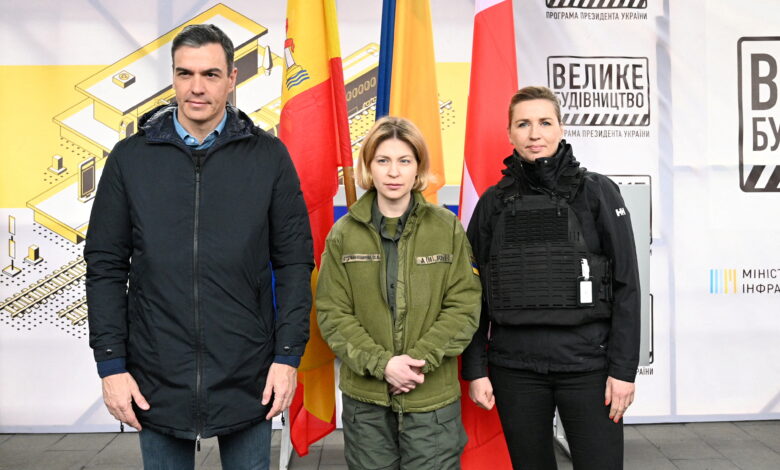 The Prime Ministers of Spain and Denmark arrived in Kyiv on Thursday to meet with Ukrainian President Volodymyr Zelensky, their respective offices said.
After arriving in the Ukrainian capital, Spanish Prime Minister Pedro Sanchez and Danish Prime Minister Mette Frederiksen appeared together in a short video tweeted by Sanchez's official account.
"Ukraine has the support, solidarity and commitment of Spain," the post said.
Frederiksen's office tweeted that she and Sanchez would "meet with President Zelensky to deliver concrete support to Ukraine."
"Tthey will meet to discuss the current situation in Ukraine, further support for the Ukrainians and the prosecution of war crimes and human rights violations in connection with the Russian invasion," Frederiksen's office said in a statement.
Russia has denied allegations of war crimes and claims its forces do not target civilians, but CNN journalists on the ground in Ukraine have seen firsthand evidence of atrocities at multiple locations across the country.
Sanchez announced earlier this week that Spain would reopen its embassy in Kyiv in the coming days, which it had closed shortly after Russia's invasion of Ukraine in late February.