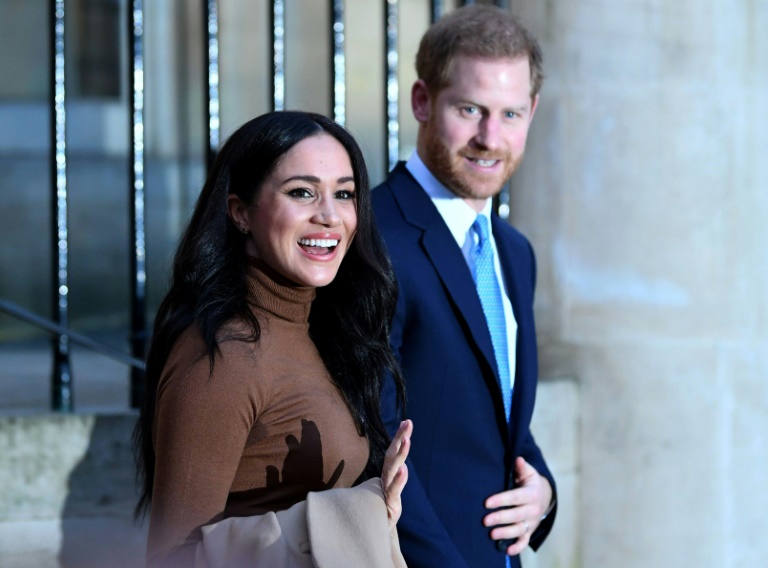 Prince Harry and his wife Megan Markle have signed an agreement with streaming giant Netflix to produce various programs.
"Our focus will be on creating content that informs but also gives hope," said the Duke and Duchess of Sussex, adding: "As new parents, making inspirational family programming is also important to us."
"We're incredibly proud they have chosen Netflix as their creative home," Netflix Chief Content Officer Ted Sarandos said in a statement commenting on the move.
The contract, which will last for several years, includes the production of documentaries,  feature films and children's programs according to the BBC, which added that the agreement comes six months after the couple withdrew from their royal duties and moved to California to escape media attention.
"Our lives, both independent of each other, and as a couple have allowed us to understand the power of the human spirit: of courage, resilience, and the need for connection" the couple said in a statement.

"Through our work with diverse communities and their environments, to shining a light on people and causes around the world, our focus will be on creating content that informs but also gives hope."

The couple added that they were happy to work with Netflix and believed that its unprecedented reach will enable them to present influential content that pushes action.
Sarandos said that Netflix is ​excited to work with the couple to create content able to raise understanding among audiences globally.
Among the projects under development include a nature documentary series with a creative spin and an animated series celebrating inspiring women, the Deadline website reported.
The couple will present their production to Netflix through a company whose name has not yet been identified.
Prince Harry currently appears in a a documentary available on Netflix called "Rising Phoenix" about the Paralympics, while Meghan previously worked with Disney to narrate a documentary called "Elephant".

The announcement of the agreement with Netflix comes after the publication of the book "Finding Freedom", about the couple's life within the royal family.
The couple's spokesperson said that they have not made any statements about the book, which discusses the escalation of tension between them and the rest of the family.