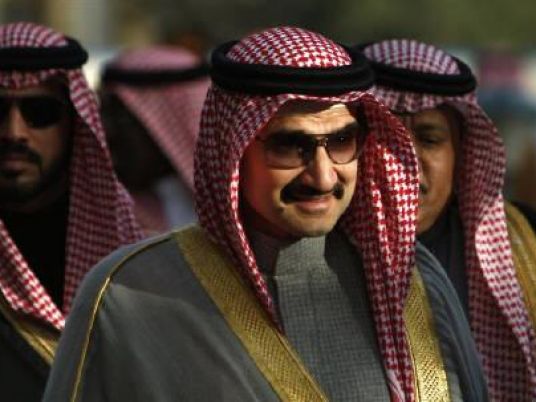 Prince Talal bin Abdulaziz, president of the Arab Council for Childhood and Development, has donated one million Saudi riyals (US$266,631) to the "Long Live Egypt" fund.
The campaign announced by President Abdel Fattah al-Sisi to support the Egyptian economy under the new slogan will collect donations in central bank account no. 306306.
The prince is considered strong supporter of Egypt since late President Nasser welcomed him in 1958 when he founded the Free Princes movement and was not allowed back in Saudi Arabia until King Faisal came to the throne. Among his projects in Egypt are the Arab Council for Childhood and Development, the Arab Network for NGOs, the Arab Open University and the first electronic newspaper for Arab youth.
The Long Live Egypt fund is not met, however, without controversy. Similar funds were started after 25 January revolution and 30 June revolution, calling on the public to give donate to help Egypt's coiffers. It still remains unclear how much money has been collected into these accounts and how it is spent as the projects lack transparency.
Edited translation from Al-Masry Al-Youm