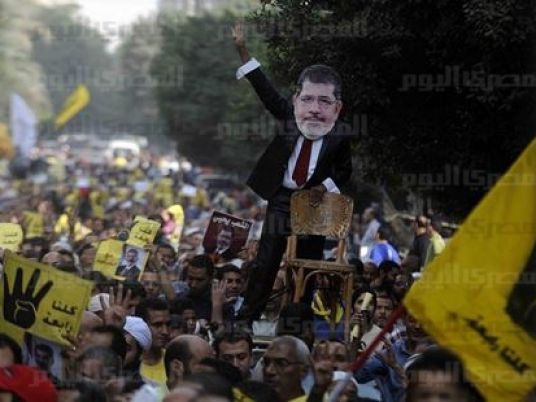 The National Alliance to Support Legitimacy and Reject the Coup, an alliance formed following the ouster of President Mohamed Morsy in July 2013, thanked the Egyptian people on Thursday for boycotting the presidenital elections which took place in Egypt over the past three days.
"Revolutionary Egypt succeeded in sweeping the coup leaders in a round of empty poll stations," the alliance said in a statement.
"You could blow the coup and its aides. You made of them the biggest laughingstock as the world watched their farce and empty poll stations," the statement added.
The alliance called on the armed forces to "get back to the barracks and reinstate the power of people which has been hijacked to gunpoint."
The statement called on Egyptians to take to the streets and burn the flags of the United States, Israel and the European Union and to raise the flag of Egypt, Rabaa sign and Morsy's pictures.
Media reported a low turnout of voters on the first two days of elections.
According to unofficial estimates about 25 million eligible voters, out of nearly 54 million, have cast their ballots in the election. Preliiminary results also showed that former Defense Minister Abdel Fattah al-Sisi swept the elections with nearly 97 percent of the votes.
Edited translation from Al-Masry Al-Youm