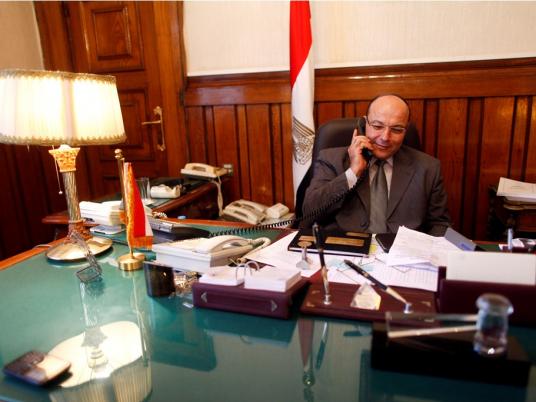 Mahmoud Shabaan, the Al-Azhar professor who issued a religious declaration permitting the killing of National Salvation Front members, has been ordered released on LE5,000 bail.
The Public Prosecution has charged Shabaan with inciting the murder of NSF leaders after Prosecutor General Talaat Abdallah ordered an investigation.
Dozens of the supporters of Shabaan gathered in front of the Public Prosecution in Cairo to express solidarity with him, raising banners reading, "We want an Islamic state" and "No to harassment and rape."
Mostafa Doweidar, the official spokesperson for the Public Prosecution, on Monday heard testimony from Khaled Taher, the lawyer who filed the lawsuit against Shabaan accusing him of "inciting assassinations and issuing a fatwa that threatens societal peace and public security."
Taher had submitted footage of Shabaan saying that it is permissible to kill opposition figures Mohamed ElBaradei and Hamdeen Sabbahi during a TV show on the al-Hafez satellite channel.
Edited translation from Al-Masry Al-Youm