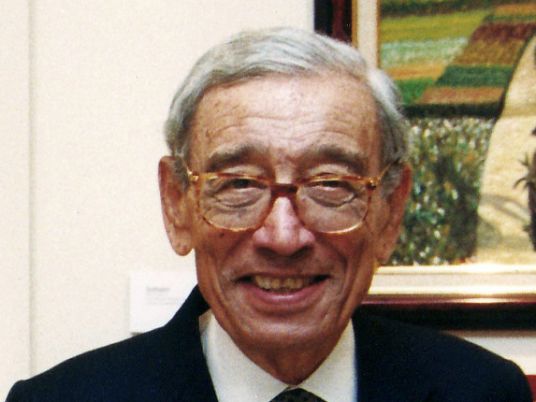 Prominent Egyptian politician and diplomat Boutros Boutros-Ghali died Tuesday at the age of 94 at a hospital in Giza's Mohandessin neighborhood.
Ghali served as secretary-general of the United Nations from 1992 to 1996.
Ghali received a PhD in international law from the University of Paris and a diploma in international relations from the Sciences Po in 1949.
From 1949 to 1977 he worked as a professor of International Law and International Relations at Cairo University, and between 1963 and 1964 he was appointed president of the research center at the Hague Academy of International Law.
He also acted as vice foreign minister of Egypt during under President Anwar Sadaat and President Hosni Mubarak.
His grandfather, Boutrous Ghali, served in Egypt's cabinet as a prime minister from 1908 until he was assassinated in 1910.
Ghali was the first Arab to be appointed as Secretary-General of the Universities from January 1992 to December 1996.
Then, he was the first Secetary-General of the Organizations Internationale de la Francpphonie from November 1997 to December 2002.
The last title he held was head of the Supreme Council of Human Rights in Egypt until he resigned in 2011.