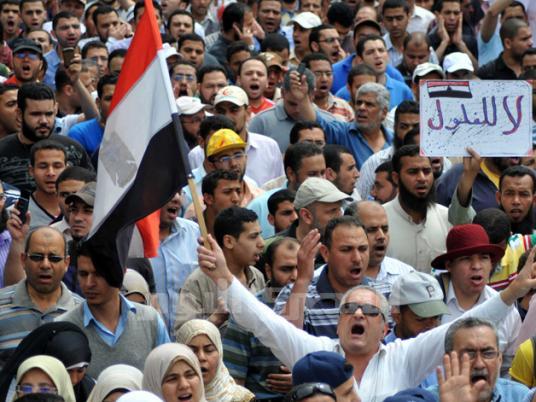 Prosecution has expedited investigations by the national security agency over the Bulaq Abul Ela explosion, which took place on Sunday leaving two policemen killed and seven others injured, as well as the coroner report upon autopsy of the two policemen's bodies.
Prosecution is currently reviewing the materials of the Foreign Ministry's surveillance cameras see if the perpetrators appeared during the blast.
Al-Masry Al-Youm was informed that prosecution is questioning a 37-year-old archaeological inspector named Samia Mohamed. Judicial sources said the suspect insists on her testimony that she was assigned to supervise restorations taking place at al-Sultan Abul Ela, when security services arrived at the place after the blast.
A preliminary report by Agouza Police Hospital said Major General Mohamed Sarhan's condition is unstable and that he still could not be questioned.
The sources denied that prosecution issued a gag order, adding that prosecution is maintaining secrecy of interrogations.
Edited translation from Al-Masry Al-Youm