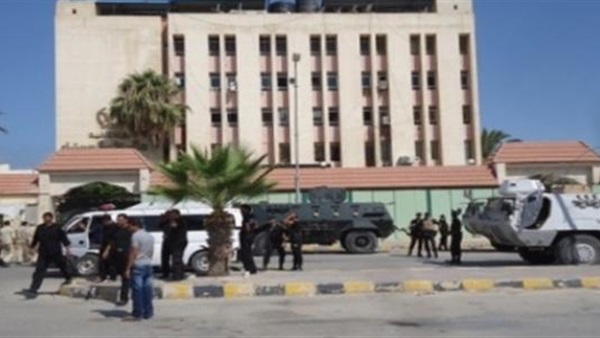 The Egyptian government imposed tight security measures on banks and post offices area in al-Arish city, on Tuesday, after terrorist members burgled the National Bank of Egypt (NBE) on Monday.
A senior-level source in the Central Bank said that the armed forces and the interior ministry set-up a contingency plan in coordination with the banks in North Sinai and the vital governorate.
Eyewitnesses revealed that takfirist members had divided themselves into three groups. The first group shot fires on a security patrol in front of the NBE, while the second group led an assault. A third group of members monitored the operation.
They added that they witnessed four masked persons wearing black uniforms attack the bank. One of the perpetrators had a digital video camera, leaving the other three to confine the bank staff and clients, issuing threats to explode two IEDs. The members stole the bank safe and automated teller machine (ATM) and packed banknotes into sacks.
The public prosecution initiated the investigations, on Wednesday, delegated forensic officers to take pictures of the bank's premises and took statements from eyewitnesses and those injured in the incident.
Meanwhile, Governor of North Sinai, Major General Abd el-Fattah Harhour, formed a committee to register the property damage in al-Arish city to compensation them for losses.
Edited Translation from Al-Masry Al-Youm