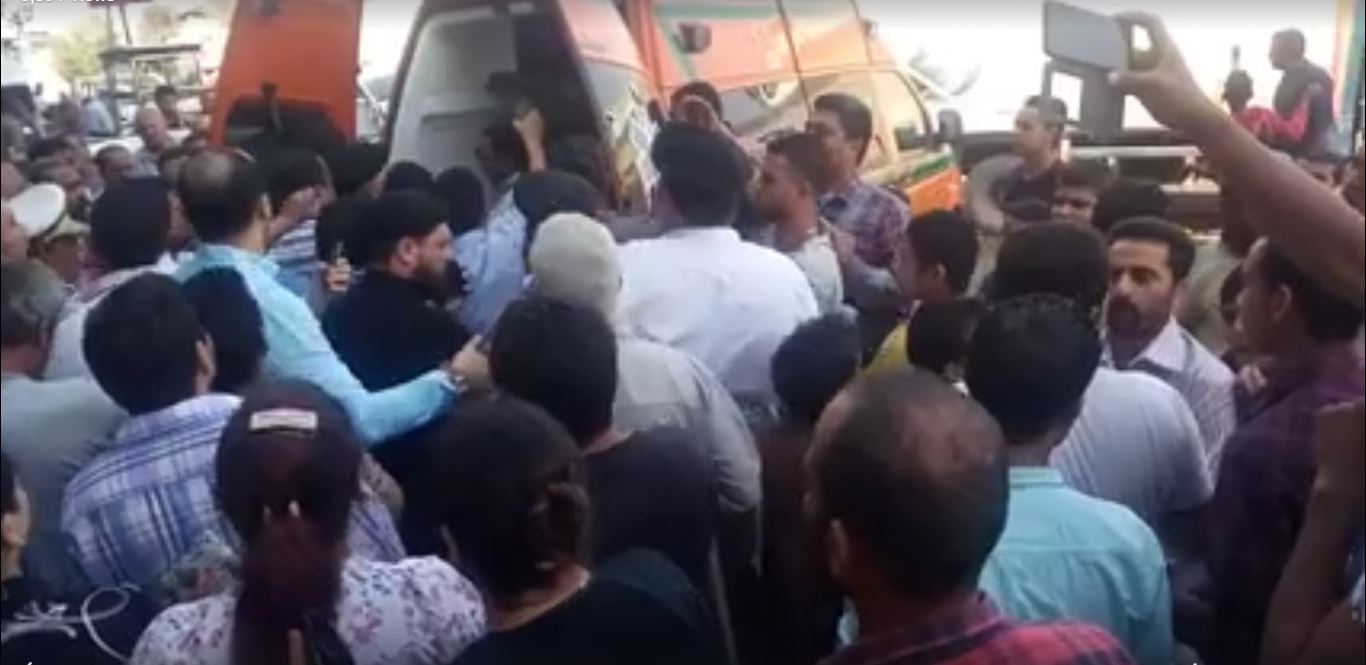 Egypt's Prosecutor General Nabil Sadiq referred on Wednesday a man to trial in criminal court over the killing of a Coptic priest in Al-Marg, on the eastern outskirts of Cairo, last week.
The referral order charges the attacker identified as Ahmed Saeed al-Sonbati with murder with malicious intentions.
The evidence against the suspect include his own confession during interrogations, investigations of top security bodies, eye witnesses, a forensic medicine report on the body of the victim, as well as other evidence that the suspect committed the crime.
Sonbati attacked priest Samaan Shehata while he was walking across the street on Thursday when the young man blocked the way, bashed his head and abdomen with a cleaver and ran away. The priest died on the scene.
Shehata was in Cairo to collect donations for poor Coptic Christians in his Upper Egypt city of Al-Fashn in Bani Suef governorate.
A team of prosecutors went to the scene to conduct a preliminary inspection. The prosecution's inspection revealed that the victim died of a head injury that resulted in a skull fracture and internal bleeding.
The Interior Ministry said that the suspect was previously charged in a case for beating his father and setting fire to his house. The suspect is likely to have a "psychological disorder."