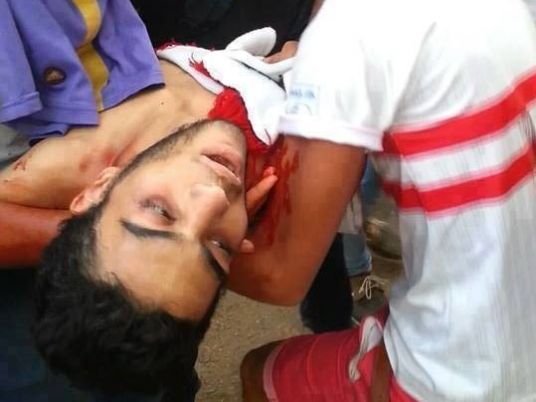 Prosecutors have charged 18 football fans with assaulting police in the violence that broke out on Sunday outside a Cairo stadium leaving 22 fans dead.
The East Cairo Prosecution accused members of the White Knights (WK), the Zamalek Sports Club fan group, of rioting and attempting to storm the Air Defense Stadium during their team's premier league encounter with the ENPPI Club.
While the Interior Ministry said the fans did not hold tickets for the game and blamed the deaths on a stampede, the WK accused police of indiscriminately firing tear gas at supporters crammed inside a narrow stadium gateway.
Medical examiners have concluded that the deaths were caused by broken necks and blunt force trauma resulting from a stampede, noting at the same time that the corpses did not show signs of gunshot wounds.
Edited translation from Al-Masry Al-Youm