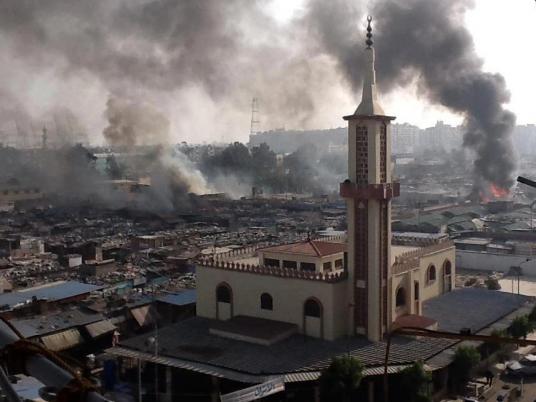 A group of protesters attacked the Port Said branch of the National Security Agency early Tuesday, setting the garage on fire with Molotovs.
Armed Forces vehicles arrived at the scene and fired shots in the air to disperse protesters. A tank later arrived and was stationed in front of the building, while armored vehicles patrolled the surrounding streets.
Meanwhile, scores of protesters besieged the Port Said Security Directorate building from all directions, hurling stones and Molotovs while security forces fired tear gas and live ammunition.
The satellite channel Al Jazeera Mubasher Misr also reported that the president and the Armed Forces are mulling imposing martial law on the city, which has been the scene of protests, strikes and ongoing clashes between protesters and security forces since the end of January.