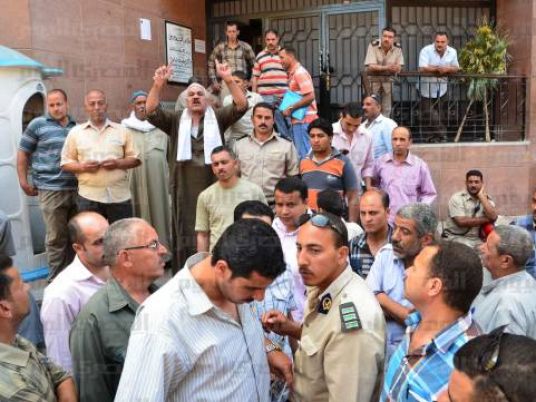 Kafr al-Sheikh Security Directorate policemen staged a protest and closed the directorate's gates with chains, preventing their superiors from entering and suspending work.
They announced the start of an open-ended sit-in outside the directorate building.
Ali Mohamed al-Badawy, coordinator general of the low-ranking police officers' union in Kafr al-Sheikh, said: "We formerly announced a sit-in last week after officials disregarded our demands."
"Major General Adel al-Nattat met with us, listened to our demands and promised to submit them to the minister," Badawy said.
He added that the policemen gave a one week deadline to respond to their demands but did not receive a response. As a result, the policemen announced an open-ended sit-in and closed the directorate's gates.
Nattat is head of the Kafr al-Sheikh Security Directorate.
The protesting policemen are demanding the dismissal of Interior Minister Mohamed Ibrahim and his aides, the increase of the risk allowance from 30 percent to 200 percent, the end of service benefits to be equal to that of the ministries of Justice, Electricity and Petroleum, the arming of policemen with modern weapons, the increase of police martyrs compensations to equal that of the revolution martyrs and the issuing of a law that toughens the punishment for assaults on the police.