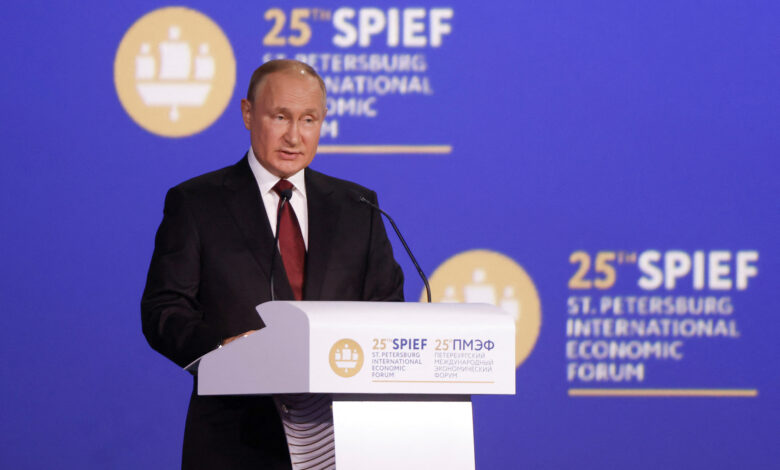 Russian President Vladimir Putin has taken the stage at the International Economic Forum in St. Petersburg and is now speaking.
The speech was supposed to start at 7 a.m. ET, but was delayed due to a "massive DDoS [distributed denial-of-service] attacks" on the SPIEF systems, the Kremlin said Friday.
"Unfortunately, today, due to massive DDoS attacks on the forum's system, the base of accreditation and admission were disabled," Kremlin spokesperson Dmitry Peskov told journalists on an impromptu conference call.