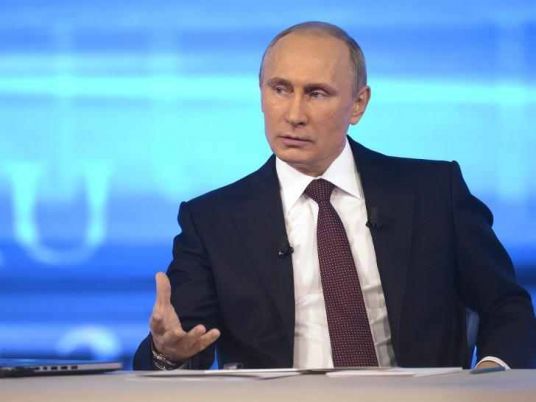 Vladimir Putin said on Thursday that only the Russian people will choose who succeeds him as president, through the electoral process.
Russia will hold a presidential election in March next year. Putin has not said whether he will run or not, but is widely expected to go for what would be his fourth term.
"The president's successor will be decided by the Russian people only during a democratic election and by nobody else," Putin told a Kremlin meeting.
He was responding to a question from a veteran of the Soviet Union's campaign in Afghanistan who complained that a well known Russian senator was telling everyone that Vyacheslav Volodin, the speaker of the State Duma, the lower house of parliament, would soon be president.
Volodin, 53, is a former head of the presidential administration and enjoys a high public profile in his current job as speaker.
Most Russian analysts believe Putin, who has dominated the Russian political landscape for the last 17 years, will serve one last term before handing over to a successor in 2024.
Reporting by Vladimir Soldatkin; Writing by Denis Pinchuk; Editing by Andrew Osborn; Reuters