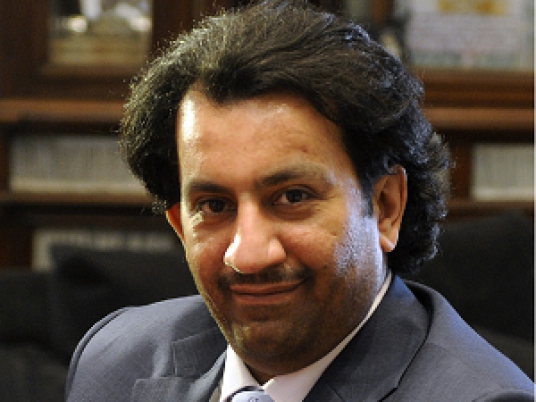 Qatar prepared for a changing of the guard Wednesday, with the new emir to be sworn in and the powerful prime minister who helped transform the tiny Gulf state into a global player likely to be axed.
Sheikh Tamim bin Hamad al-Thani, 33, was to take the oath after being handed power by his father, Sheikh Hamad bin Khalifa al-Thani, who voluntarily abdicated as emir on Tuesday.
Sheikh Tamim was to make his first address to the nation as emir at 6 pm (3 pm GMT) Wednesday, according to an official statement.
A new government to be announced later in the day would see state minister for internal affairs Sheikh Abdullah bin Nasser al-Thani replacing Sheikh Hamad bin Jassem al-Thani as prime minister, according to several sources as well as Doha-based Al-Jazeera.
Sheikh Hamad, a driving force behind gas-rich Qatar's rise to global prominence, had also held the post of minister for foreign affairs for 21 years.
Sheikh Abdullah, a member of the ruling family, has been state minister for internal affairs since February 2005.
The lineup is also expected to see the appointment of new ministers of the interior, foreign affairs, as well as of finance and commerce, sources said.
Sheikh Hamad's deputy, Khaled al-Attiyah, could become the next foreign minister, they said.
Energy Minister Mohammed al-Sada will retain his post, while Attorney General Ali bin Fetais al-Marri could become minister of justice, according to informed sources.
The historic transition of power from father to son in a region where autocrats cling to power for decades was widely welcomed by Qatari press as "a first and unprecedented" decision.
The change is not expected to impact the general policies of US-ally Qatar, which has solidly backed the Arab Spring uprisings.
"There will be no substantive change in Qatar's foreign policy," says Ibrahim Sharqieh, deputy director of the Brookings Doha Center. "Sheikh Tamim is the product of his father's political process which has continued since his accession to power in 1995."
The departure of flamboyant Sheikh Hamad bin Jassem, known for his controversial personality as the head of Qatari diplomacy since 1992, "will certainly result in a change in style but not substance," said Sharqieh.
"Qatar has built bridges with emerging forces in the region, such as Islamist movements including the Muslim Brotherhood, who made their breakthrough in Arab Spring countries," rising to power in Egypt and Tunisia, he said.
This "will not change during the reign of Sheikh Tamim," said the analyst.
Sheikh Tamim on Wednesday continued to receive citizens at his palace in Doha, where they had come to swear allegiance to their new leader.
The question of appointing a new crown prince remains to be determined. Based on the constitution, the emir's son is usually crown prince. But Sheikh Tamim's eldest son is around five years old.
Ageing leaders of the five other Gulf Cooperation Council states have congratulated Qatar's young new emir, as has US Secretary of State John Kerry.
A US official accompanying Kerry on his visit Wednesday to Kuwait said the top US diplomat had called Sheikh Tamim and voiced hope for further cooperation with the increasingly active nation.
Kerry said he "looks forward to working with Sheikh Tamim as our two countries promote regional and global stability, prosperity and progress," the official said.
"He reaffirmed that the United States will continue to stand by Qatar as a valued partner," he said.
Sheikh Hamad bin Khalifa al-Thani, who used Qatar's immense gas wealth to drive its modernisation, came to power in a coup in which he overthrew his own father Sheikh Khalifa in June 1995.
His decision to abdicate sees Tamim propelled into the youngest sovereign of any of the Gulf Arab monarchies.
The emir hands over to his son a Gulf state that under his rule has developed into a political and economic powerhouse with multi-billion-dollar investments across the world.
Under him, Qatar played a role in Middle East affairs massively out of proportion to its size, becoming a major backer of the Arab Spring uprisings in both Libya and Syria.