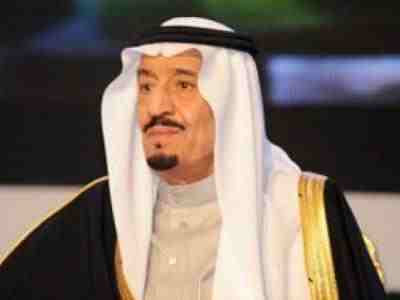 The accession of King Salman in Saudi Arabia has caused glimmers of hope among Muslim Brotherhood exiles in Qatar that the Middle East's political winds have started to shift in their favour, potentially giving the Islamist group more space to act.
King Salman is more sympathetic to religious conservatives than his predecessor Abdullah and is seen as less hostile to the group, but analysts and diplomats in Riyadh say any adjustment to Saudi policy towards the Brotherhood is likely to be minimal.
Brotherhood members in Doha already appear to have started testing how far Salman and his security team are willing to tolerate renewed activity by the group there, after a recent hiatus that followed pressure on Qatar from Riyadh.
"There's a growing sense of hope now, things are changing around us with new leaders coming to power and it's time we have a voice again and clarify to the world who we really are," said an Egyptian Brotherhood member living in Qatar who declined to be named.
The Brotherhood, the most influential Islamist group in the world, is seen as a threat by some Gulf Arab monarchies because it challenges the principle of their dynastic system of rule, but some prominent members have been given shelter by Qatar.
Saudi Arabia and the United Arab Emirates have led opposition to Qatar's support for the group, arguing that it poses an insidious threat to regional stability through its activities in Egypt and other Arab countries.
Doha, for its part, regards the Brotherhood as impossible to remove from the Arab political scene and believes its influence is so extensive that it makes sense to work with it instead of attempting to eradicate it.
The argument was behind a damaging rift among Gulf Arab states last year, when Saudi Arabia, the UAE and Bahrain pulled their ambassadors from Doha and only returned them after it said it would not let the Brotherhood use Qatar for its activities.
"I think the general attitude could be more relaxed. In terms of practical policy I don't think the Saudis will put their weight onto a crackdown or take action," said Mustafa Alani, a security analyst with links to the Saudi Interior Ministry.
TERRORISM ACCUSATIONS
Any shift in Riyadh's policy towards the Brotherhood – whether in Qatar or elsewhere – could have implications for its ties with Egypt, a country regarded by both Salman and his predecessor as a vital security ally.
King Abdullah strongly backed Egypt's army when it took power in July 2013 following protests against then president Mohamed Mursi, a Brotherhood member who had won the country's first election after the Arab Spring.
The late king also gave full-throated backing to Egypt's then army leader, now President Abdel-Fatteh al-Sisi, in his severe crackdown on Brotherhood activists, a position that appeared to be unpopular inside the kingdom. Egyptian courts have sentenced hundreds of Brotherhood supporters to death since Sisi was elected president last year.
Abdullah also declared the Brotherhood an illegal organisation a year ago, adding it to an official list of terrorist groups and imposing prison terms of five to 30 years for anyone who gave it moral or material support.
"I don't believe Salman will hold relations with Qatar hostage to the issue of the Muslim Brotherhood, but I also don't believe he will change Saudi policy towards the Brotherhood inside Saudi Arabia or in Egypt," said an Arab diplomat in Riyadh.
Salman has not yet spelled out his main foreign policy priorities, but in a reshuffle last week he created a new super committee for security and political issues under the control of Interior Minister Prince Mohammed bin Nayef.
"Prince Mohammed sees the Brotherhood as a threat to the whole region, but not an imminent or major one. Compared to the issues of Iran and Islamic State it's not a priority, or is, at least, manageable," said Alani.
FIERY SERMONS
One sign that Brotherhood members in Qatar may feel under less pressure came from influential Sheikh Youssef al-Qaradawi, an Egyptian-born cleric resident in Qatar with close ties to the Islamist group.
He had stopped delivering fiery Friday sermons when Saudi Arabia and the UAE put pressure on Qatar last year, but two days after Abdullah's Jan. 23 death, he lashed out against Sisi's "unjust" rule in a video and called Mursi Egypt's "legitimate leader".
"The new king doesn't have to take the Brotherhood off the terrorist list, but he can choose to override or ignore the decision that was taken just to please the Egyptian leadership," said a Qatari political analyst who declined to be named due to the sensitivity of the topic.
Qatar's ruling family also appears to hope that Saudi Arabia's new king will favour the country over the UAE and Egypt.
"Unlike Egypt and the UAE, Saudi's leadership understands that you can't just cut a off the Brotherhood. An ideology can't be removed by force. That's why communication is essential," said a Qatari source close to the government.
Salman's external challenges of containing violence in Yemen, Syria and fighting IS, meant Qatar could make a good ally for Saudi Arabia through its close relations with Islamists, said Ali Hussein Bakeer, an independent Gulf analyst.
"Under King Salman I don't think Qatar will fall into a rift with Saudi Arabia again especially now because Qatar is a useful political partner in the region," he said.
Doha's goodwill gestures to help end the breach with Gulf Arab neighbours included pushing seven senior Brotherhood figures to leave in September and ending the broadcasts of an Egypt-focused affiliate of its Al Jazeera television channel.